The Vamps Announced Who 'Can We Dance' Was Inspired By, And You'll Get ALL The Feels When You Find Out Who
4 December 2016, 21:26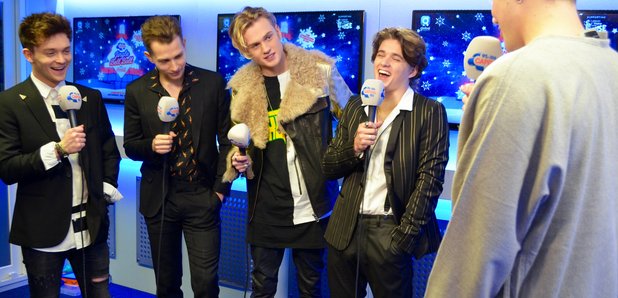 No. We're not crying. Erm... It's dust in our eyes.
The Vamps are one of our favourite boybands, and we know - without a shadow of doubt - every single lyric to every single one of their songs.
What we didn't know was that the true inspiration behind their debut single 'Can We Dance' was...
Roman Kemp.
Yes. You read that right. The thing is, it may be a bit of Roman's doing.
The presenter has been testing our stars to see if they've got Jingle Bell Balls. First he dared Calum Scott to DM Little Mix and demand they removed 'Black Magic' from their #CapitalJBB set, so he could do it. Then Sigala had to Tweet Adele and say he was dropping their collab into his mix. (The thing is, there is no collab.)
This time, Roman dared Brad to jump up on stage, before they belt out those lyrics, and say that 'Can We Dance' was inspired by Roman Kemp.
Either this will be the best prank on the Vampettes we've ever seen, or there's something going on between those guys that we never knew about!
You May Also Like...