Katy Perry Wants To Get Her "Tour Legs" Back Now 2014 Has Arrived - Audio
4 January 2014, 08:00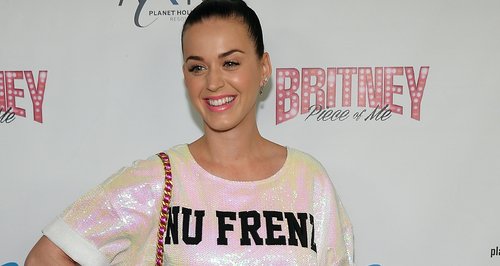 The 'Roar' star says she will be training hard ready for her next worldwide tour in several months time.
Katy Perry says she is excited for 2014 and ready to get her "tour legs back" ready to hit the road on her 'Prismatic Tour' this year.
Katy Perry on getting ready to tour again....
The 'Unconditionally' singer is set to hit the road from May this year to support her 2013 third studio record, and says she is working hard to get in the best shape possible as the tour launch date approaches.
"Thank you! Well nothing a bit of stockings and spanx won't do!" Katy exclusively told Capital's showbiz reporter Kevin Hughes. "But I think that I just am excited to get my tour legs back under me. And I want to have a sold-out tour!
"All of my tickets are very reasonably priced, really reasonably priced, especially compared to my peers," Katy continued, while discussing the upcoming worldwide tour. "I kind of did all the research for that, I just want anybody to be able to come to my show!"
Katy Perry launches the 'Prismatic World Tour' with a show in Belfast, Northern Ireland in 7th May at the Odyssey Arena.