WATCH: "He's SUPER Turned On!" - Katy Perry Rinses Roman Kemp As He Breaks Out In Hives During Their Chat
26 May 2017, 08:45
Just LOL at Ro.
Can someone pinch us? We're pretty sure we're still dreaming - Katy Perry hosted her very own Capital Breakfast With Roman Kemp launch party for us at London's The Water Rats.
The 'Swish Swish' singer got a few of her biggest fans to come celebrate with us in a tiny, tiny pub, and Roman stopped by to chat to her. (Well, it would be a little awkward if he didn't show up to his own party, wouldn't it?)
We introduced the 32-year-old singer to Bank Holidays; and after a long explanation that they're not only for bankers, she seemed pretty down for taking Monday off to, by meditating and chilling in a park. First she pulls pints, and then this?
That's when it started to escalate from there - Roman broke into hives. Cool, manly hives though, right? And it was all thanks to KP. "Either he's nervous, or he's SUPER turned on" she said.
Ro didn't respond to that. Hm...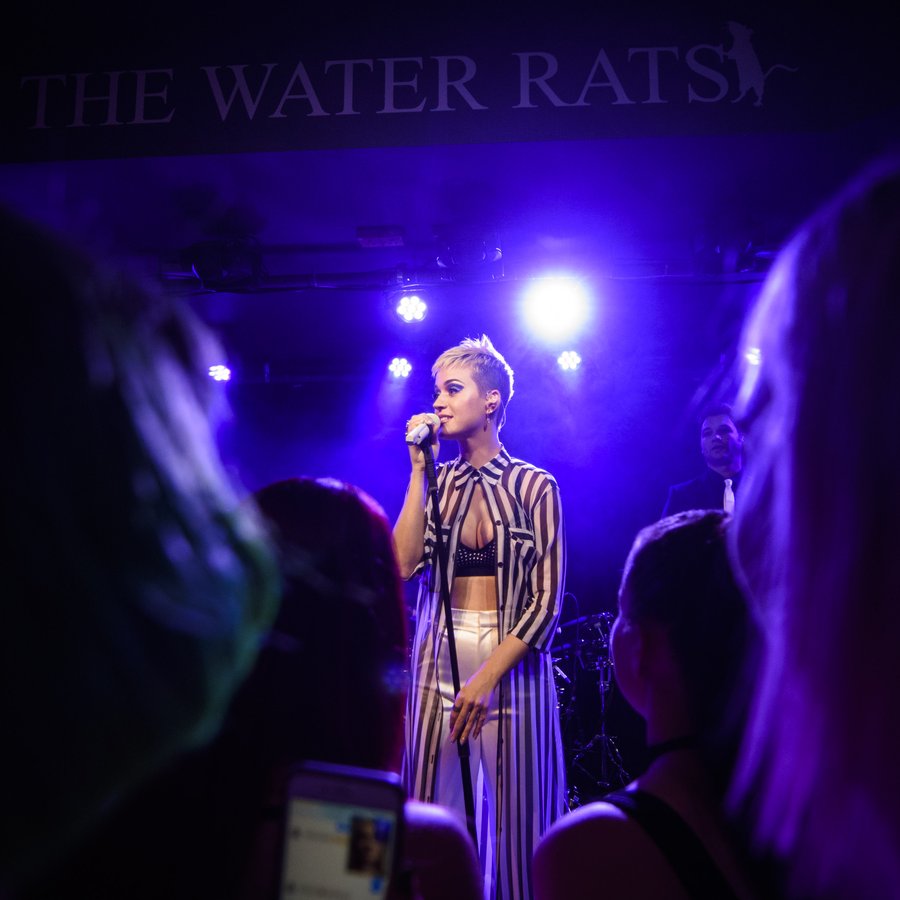 Katy then explained exactly why she enjoyed doing gigs here in the United Kingdom; after she claimed to have brought this glorious weather to us.
"I love it; the people that come and watch me - they're always super passionate". Katy explained that most of the things she loves comes from the UK, and she loves everyone's passion. That would explain all of the cheers and hollering at The Water Rats then, eh?
You May Also Like...