"I Haven't Shaved My Head Yet" Fans Think Katy Perry Threw Serious Shade At Britney Spears
13 February 2017, 10:24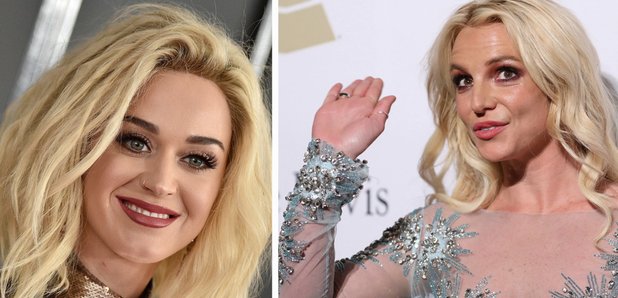 Fans were not impressed the 'Chained To The Rhythm' star mentioned Britney's 2007 breakdown twice at the Grammys.
Last night's Grammy Awards were memorable for many reasons, but it might be one Katy Perry would rather forget, after fans slammed her for apparently making light of Britney Spears' 2007 breakdown.
In her red carpet interviews, Katy mentioned Britney's famous head-shaving incident not once but twice and people were quick to assume Katy was throwing shade at the 'Piece Of Me' star.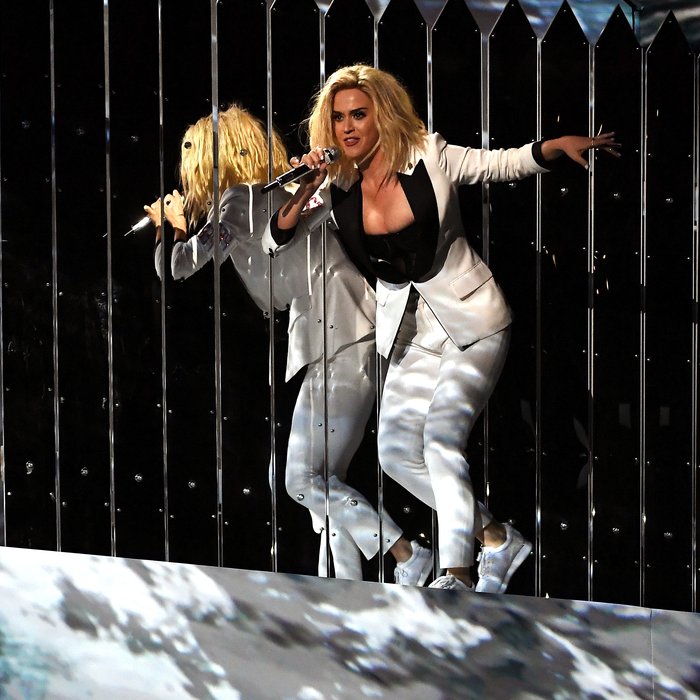 Speaking to Ryan Seacrest on the red carpet, Katy explained why she had been away from music for a while, telling the host, "Yeah that's called taking care of your mental health, [It was] fantastic! And I haven't shaved my head yet."
She also mentioned Britney in another interview on the red carpet while talking about her new blonde hair. Katy told the hosts, "It's the last colour on the spectrum I can do. I've done all of them and the only thing left to do is shave my head and I'm really saving that for a public breakdown, I'm really down for that. I'm always moments away from that, obviously."
Fans took to Twitter to voice their disapproval of Katy's controversial comments:
@katyperry U should apologize to @britneyspears. Shame on u Katy. She never shades anyone.

— Veronica (@Ashaly91) February 13, 2017
Even if it is aimed at @britneyspears . It is NEVER ok to joke about mental health, stop adding to the stigma @katyperry

— TM (@tomjamesf) February 13, 2017
1 minute I'm praising Katy Perry for her "resist" performance then I hear her mean comments about mental health & Britney Spears. #GRAMMYs pic.twitter.com/3xk5COWAEL

— Audra Wise (@WiseAudra) February 13, 2017
You owe Britney Spears a huge apology @katyperry. Your comments was insensitive and rude.

— Strawberry Bounce (@BadBoiDeDe) February 13, 2017
Omg I can't @katyperry making a joke about not shaving her head/mental illness which directly shades my fave @britneyspears pic.twitter.com/HzszxCOlGg

— Laura Tweedy Cole (@Laura03p) February 13, 2017
I wonder why Katy Perry felt the need to diss Britney Spears, when I thought it was much love both ways.

— Team Ciara (@TeamCiara__) February 13, 2017
I really hope @katyperry apologize 4 minimize @britneyspears breakdown. U can't do that & after go on stage and sing about and unity

— Carlos René Laureano (@CarlosRLaureano) February 13, 2017
"i'm making purposeful pop" says katy perry literally two minutes after distastefully mocking britney spears mental health.

— ㅤ (@jackwaltersx) February 13, 2017
@katyperry throwing shade at your peer @britneyspears after she paved way for you is not cool. Mental illness is no joke and neither is B

— Ryan Dixon (@ryanjohncasting) February 13, 2017
Neither Katy nor Britney have addressed the backlash as of yet.