WATCH: Katy Perry Performed For A Sick Fan Who Missed Her Show For Brain Surgery
2 August 2018, 13:28 | Updated: 2 August 2018, 15:30
Katy Perry proved the power of the internet when she performed a private show for a fan recovering from brain surgery recently.
Millions of fans have attended Katy Perry shows over the years, but one young Australian fan had to miss out on her chance to see the 'Chained To The Rhythm' star after having brain surgery to remove a tumour.
8 year old Grace Moores was diagnosed with a brain tumour back in April 2018 and after her sister started a Twitter campaign to help her meet Katy Perry, they ended up getting a free show in their living room!
> Katy Perry Split Her Trousers On American Idol And Couldn't Stop Showing Everyone
RETWEET PLEASE! my baby sister is meant to attend @katyperry concert in Adelaide this year but was diagnosed with a 6cm Brain tumour and has been battling all year, grace has love been Katy's biggest fan since she was 3, please help us try and get in contact with @katyperry xx pic.twitter.com/5C9Xuccmu4

— Tiana is trash (@tianamoores_) July 25, 2018
After the hashtag #helpGracemeetKatyPerry was shared thousands of times, Katy Perry herself became aware of the cause and decided she was going to support Grace in person.
Arriving at her Grace's home in Adelaide, Katy was greeted be her whole family and asked the youngster what her favourite three songs were. After revealing that they were 'Firework', 'Roar' and 'Chained To The Rhythm', Katy then proceeded to perform all three for her with two acoustic guitarists.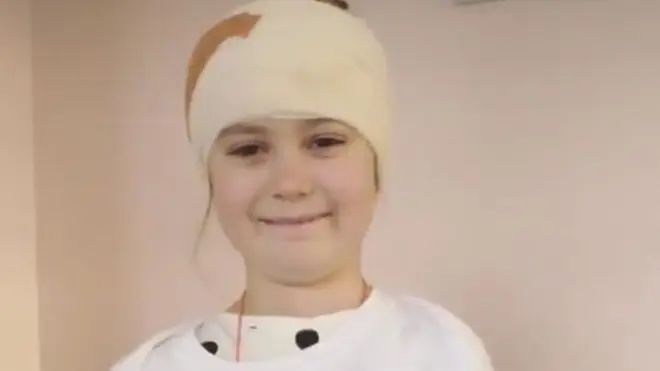 Katy even gave Grace a signed t shirt and shared a picture of her on Instagram Stories calling Grace her "new merch model".
> Download our Free App For All The Latest Katy Perry News!