WATCH: James Corden Has Got J Lo In For The Greatest Carpool Karaoke Of ALL Time!
Jennifer Lopez Carpool Karaoke
13:38
Not only did James Corden and Jennifer Lopez absolutely SMASH 'Jenny From The Block', but thanks to this viral video, we may love Leonardo DiCaprio even more... How?!
One Direction. Sia. Justin Bieber. How could James Corden possibly top any of these motoring-singing segments? By getting in actress, author, fashion designer, dancer, producer, and singer, Jennifer Lopez. Duh.
Firstly, we need to clarify this - J. Lo has NOT got her ass insured. She made sure we were all well aware of that... Just before raving to 'Booty'. Could it get more perfect that this? Just wait and see...
In true Carpool Karaoke fashion, the pair sing some of J. Lo's greatest hits, including the likes of 'On The Floor', but the absolute highlight for us was when James stole Lopez's phone and sent a text to some of the biggest A-listers in the world. Why is this not a regular feature in itself?!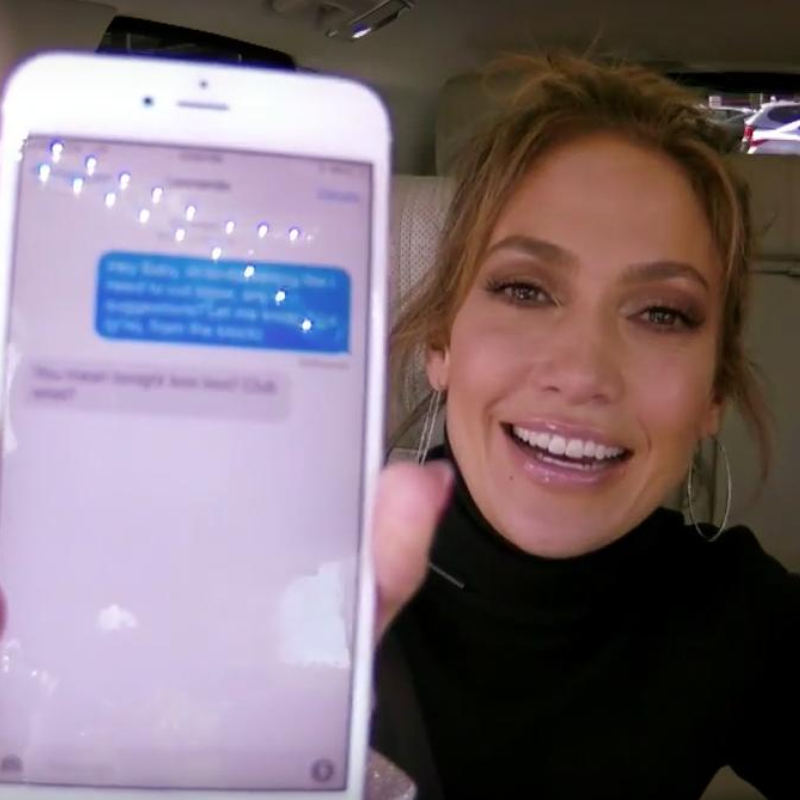 James grabbed Bradley Cooper, Demi Lovato, The Rock, Cristiano Ronaldo and a few more celebs and sent them a message saying "Hey baby, I'm kind of feeling like I need to cut loose. Any suggestions? Let me know, JLo, you know, from the block." That sure beats the spam message we got from the local kebabery.
After some more rocking out, Jennifer's phone buzzed with a text from Oscar-winner (finally) Leonardo DiCaprio. He replied and actually called her "Boo Boo". We didn't think it was possible, but we love him even more now.
You May Also Like...