Jax Jones feat Raye – 'You Don't Know Me' (Live At The Summertime Ball 2018)
9 June 2018, 18:12
Jax Jones brought his incredible #CapitalSTB live set to a close with one of his most popular songs, 'You Don't Know Me'.
The DJ/Producer brought out his immensely talented collaborator Raye to perform the track and the pair made sure the 80,000 strong Wembley crowd sang along with every single word.
Having stayed in the top 10 of the Vodafone Big Top 40 for weeks and weeks after it was initially released back in December 2016, 'You Don't Know Me' is still a certified banger and sets the party off right every single time.
Jax Jones isn't a man who does things by half measures and you can tell by the amazingly bright and colourful stage set he blessed us with on the #CapitalSTB stage.
Miss out on attending the #CapitalSTB this year? Never fear – you can catch up with Jax Jones & Raye's brilliant performance by watching the video above.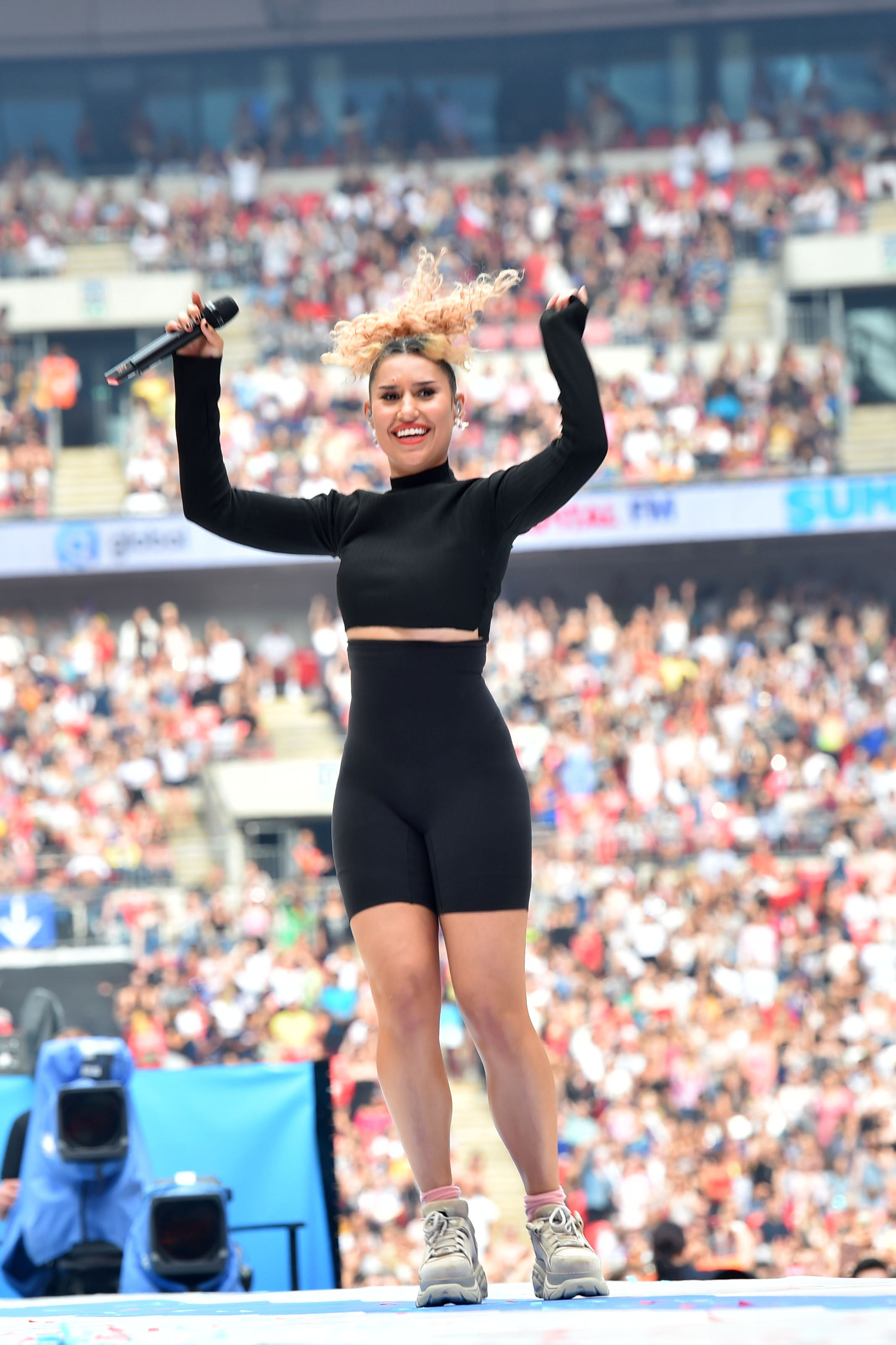 Jax Jones – Summertime Ball 2018 Setlist
Housework
I Got You
Breathe
Barking feat Ramz
Instruction feat Demi Lovato & Stefflon Don
You Don't Know Me feat Raye
Jax Jones & Raye 'You Don't Know Me' Lyrics
Ooh, na na ay
Don't act like you know me, like you know me, na na ay
I am not your homie, not your, hoo, na na ay
Don't act like you know me, like you know me, na na ay
You don't know me

Oh yeah, time is money so don't f**k with mine
See I'm out with my girls, I'm a have a good time
Step back with your chit-chat, killin' my vibe

See, I can't get too much of a good thing
S'why me a dressed up in the finest things
Well, please hold your tongue, oh, don't say a damn thing

Mmmmmmmm
See your iPhone camera flashin'
Please step back, it's my style you're crampin'
"You here for long?" Oh no, I'm just passin'
"Do you wanna drink?" No, thanks for askin'

Ooh, na na ay
Don't act like you know me, like you know me, na na ay
I am not your homie, not your, hoo, na na ay
Don't act like you know me, like you know me, na na ay
You don't know me, f*** yeah
Ooh, na na ay
Don't act like you know me, like you know me, na na ay
I am not your homie, not your, hoo, na na ay
Don't act like you know me, like you know me, na na ay
You don't know me, f*** yeah

I mean, we could throw shapes together
But it doesn't mean you're in my circle, yeah
Cruise through life and I'm feelin' on track
If you can't keep up, then you better fall back
'Cause money look better when I see it all stacked up

See, I can't get too much of a good thing
S'why me a dressed up in the finest things
Well, please hold your tongue, oh, don't say a damn thing

Mmmmmmmm
See your iPhone camera flashin'
Please step back, it's my style you're crampin'
"You here for long?" Oh no, I'm just passin'
"Do you wanna drink?" No, thanks for askin'

Ooh, na na ay
Don't act like you know me, like you know me, na na ay
I am not your homie, not your, hoo, na na ay
Don't act like you know me, like you know me, na na ay
You don't know me, f*** yeah
Ooh, na na ay
Don't act like you know me, like you know me, na na ay
I am not your homie, not your, hoo, na na ay
Don't act like you know me, like you know me, na na ay
You don't know me, f*** yeah

Do it just slow down
Won't get what you want, what you want, what you want, want
Tell you what you don't know
I get what I want, what I want, what I want, want

Mmmmmmmm
See your iPhone camera flashin'
Please step back, it's my style you're crampin'
"You here for long?" Oh no, I'm just passin'
"Do you wanna drink?" No, thanks for askin'

Ooh, na na ay
Don't act like you know me, like you know me, na na ay
I am not your homie, not your, hoo, na na ay
Don't act like you know me, like you know me, na na ay
You don't know me, f*** yeah

You don't know me, f*** yeah