Jax Jones – 'Housework' (Live At The Summertime Ball 2018)
9 June 2018, 17:46
'Housework' introduced a whole new audience to the world of Jax Jones back in 2015 and the #CapitalSTB crowd were clearly fans!
From that infectious bassline to the catchy AF 'I call it house work' hook, this anthem got Jax Jones' set off to a storming start and the crowd were involved right from the off.
Bringing his now-infamous dance moves and powerful energy to the #CapitalSTB stage, Jax Jones turned Wembley Stadium into his very own house, throwing out banger after banger.
He always brings his own style to the stage and for the Summertime Ball 2018, Jax Jones brought ALL the carnival vibes. Talk about getting the summer started!
Miss out on seeing the #CapitalSTB live this year? Not to worry – you can catch up with Jax Jones' amazing performance by watching the video above.
Jax Jones – Summertime Ball 2018 Setlist
'Housework'
'I Got You'
'Breathe'
'Barking' feat Ramz
'Instruction' feat Demi Lovato & Stefflon Don
'You Don't Know Me' feat Raye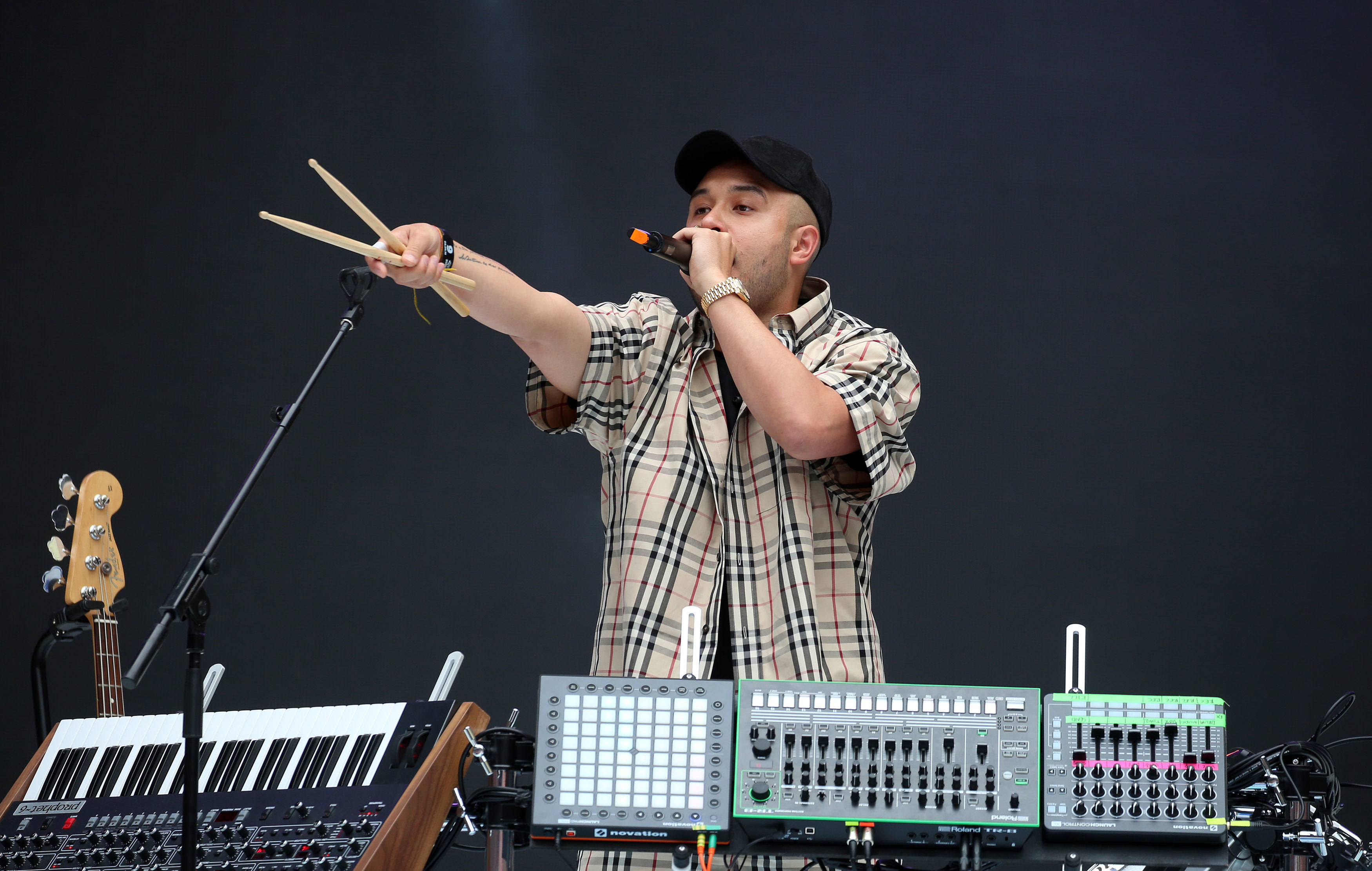 Jax Jones 'Housework' Lyrics
I call it house work
'Cause it's life work
Imma throw shapes
Feelin' the base to my feet hurt
I call it house work
'Cause it's life work
But I'm gon' throw shade if I don't get paid for this house work
I call it house work
'Cause it's life work
Imma throw shapes
Feelin' the base to my feet hurt
Imma throw shapes
Imma throw shapes
I call it house work
'Cause it's life work
Imma throw shapes
Feelin' the base to my feet hurt
I call it house work
'Cause it's life work
But I'm gon' throw shade if I don't get paid for this house work
I call it house work
'Cause it's life work
Imma throw shapes
Feelin' the base to my feet hurt
I call it house work
'Cause it's life work
Would you come along
Oh with my friends
And to leave I'm working
Every weekend
House work
Life work
Imma throw shapes
Would you come along
Oh with my friends
And to leave I'm working
Every weekend
House work
Life work
Imma throw shapes
I call it house work
'Cause it's life work
Imma throw shapes
Feelin' the base to my feet hurt
I call it house work
'Cause it's life work
But I'm gon' throw shade if I don't get paid for this house work
I call it house work
'Cause it's life work
Imma throw shapes
Feelin' the base to my feet hurt
I call it house work
'Cause it's life work
But I'm gon' throw shade if I don't get paid for this house work
Would you come along
With my friends (whatcha, whatcha gon' do?)
And to leave I'm working
Every weekend
House work
Life work
Imma throw shapes
I call it house work
'Cause it's life work
But I'm gon' throw shade if I don't get paid for this house work