Jax Jones– 'Breathe' (Live At The Summertime Ball 2018)
9 June 2018, 18:10
Giving the #CapitalSTB stage ALL the carnival feels, Jax Jones made sure his live set was certainly one to remember.
Having released a strong of chart hits over the last few years, Jax Jones is no stranger to people enjoying his music, but the faces of the #CapitalSTB crowd were something else.
As soon as the 30 year old star dropped his worldwide hit 'Breathe', the crowd stepped up a gear and the noise level certainly kicked up a notch too!
Jax Jones has made an appearance at Capital's Summertime Ball with Vodafone once before, back in 2017 alongside Raye), but he totally blew his own personal best out of the water with this blisteringly fierce show – top marks lad!
Miss out on attending the #CapitalSTB this year? We've got your back! You can catch up with Jax Jones' stunning performance by watching the video above.
Jax Jones – Summertime Ball 2018 Setlist
Housework
I Got You
Breathe
Barking feat Ramz
Instruction feat Demi Lovato & Stefflon Don
You Don't Know Me feat Raye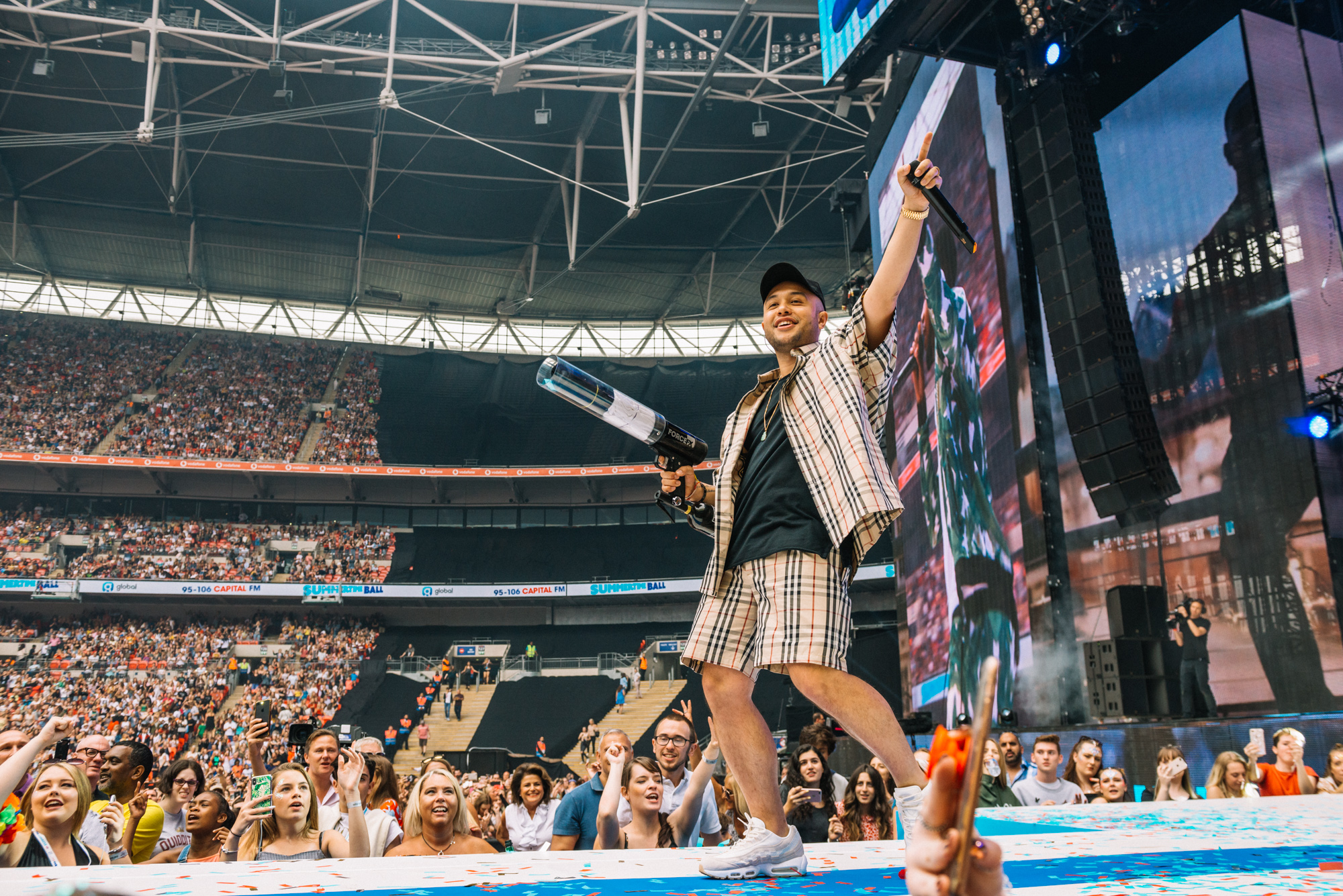 Jax Jones 'Breathe' Lyrics
[Intro: Ina Wroldsen & Jax Jones]
Dum-dum-da-da-da-da, dum-dum-da-da-da
Dum-dum-da-da-da-da, dum-dum
What you, what you gon' do?

[Verse 1: Ina Wroldsen]
You're my discretional sin
I feel you on me when I touch my skin
You got me hooked and you're reeling me in
When I look in your eyes, I'm on the edge

[Pre-Chorus: Ina Wroldsen]
You're on my mind like a song that I can't escape
I don't know how many da-da-dums I can take
I need to know if you're feeling, feeling the same
Is it too late?

[Chorus: Ina Wroldsen]
But now it's hard to breathe
I'm not in love, it's just a game we do
I tell myself I'm not that into you
But I don't wanna sleep, it's quarter after 3

[Post-Chorus: Ina Wroldsen]
You're in my head like
Dum-dum-da-da-da-da, dum-dum-da-da-da
Dum-dum-da-da-da-da, dum-dum-da-da-da
You're in my head like
Dum-dum-da-da-da-da, dum-dum-da-da-da
Dum-dum-da-da-da-da, dum-dum-da-da-da

[Verse 2: Ina Wroldsen]
You're my obsession, my truth
I come alive whenever I'm with you
And now I dialed your number again
And you come over and over, and then

[Pre-Chorus: Ina Wroldsen]
You're on my mind like a song that I can't escape
I don't know how many da-da-dums I can take
I need to know if you're feeling, feeling the same
Is it too late?

[Chorus: Ina Wroldsen]
But now it's hard to breathe
I'm not in love, it's just a game we do
I tell myself I'm not that into you
But I don't wanna sleep, it's quarter after 3
And now it's hard to breathe
I'm not in love, it's just a thing we make
We're skin on skin, I need this spell to break
But I don't wanna go and I know that you know

[Post-Chorus: Ina Wroldsen]
You're in my head like
Dum-dum-da-da-da-da, dum-dum-da-da-da
Dum-dum-da-da-da-da, dum-dum-da-da-da
You're in my head like
Dum-dum-da-da-da-da, dum-dum-da-da-da
Dum-dum-da-da-da-da

[Bridge: Ina Wroldsen]
And now it's hard to breathe (thing we make)
Breathe (into you)
Breathe (thing we make)
Breathe
And now it's hard to breathe (thing we make)
Breathe (into you)
Breathe (thing we make)

[Chorus: Ina Wroldsen]
I know it's hard to breathe
I'm not in love, it's just a game we do
I tell myself I'm not that into you
But I don't wanna sleep, it's quarter after 3
I know it's hard to breathe
I'm not in love, it's just a thing we make
Oh, we're skin on skin, I need to this spell to break
But I don't wanna go and I know that you know

[Post-Chorus: Ina Wroldsen]
You're in my head like
Dum-dum-da-da-da-da, dum-dum-da-da-da
Dum-dum-da-da-da-da, dum-dum-da-da-da
Dum-dum-da-da-da-da, dum-dum-da-da-da
Dum-dum-da-da-da-da, dum-dum-da-da-da