Jax Jones – 'You Don't Know Me' ft Raye (Live At The Jingle Bell Ball 2017)
9 December 2017, 22:37 | Updated: 26 April 2018, 14:10
It wouldn't be the UK's biggest Christmas party if we didn't have this huge tune on the setlist!
When it comes to tunes that can be classed as genuine dancefloor-fillers, this is undoubtedly one of the biggest in the world!
'You Don't Know Me' has soundtracked parties across the country and it clearly got everyone in The O2 hyped as they sang along from start to finish.
Joined on stage by enigmatic performer Raye, this was one of the most lively performances at the #CapitalJBB and we've had it on repeat ever since.
Jax Jones Jingle Bell Ball 2017 Setlist
'I Got You' ft Kelli-Leigh
'House Work', 'Seven Nation Army', 'Gold Digger' Mash-Up
'Instruction'
'You Don't Know Me' ft Raye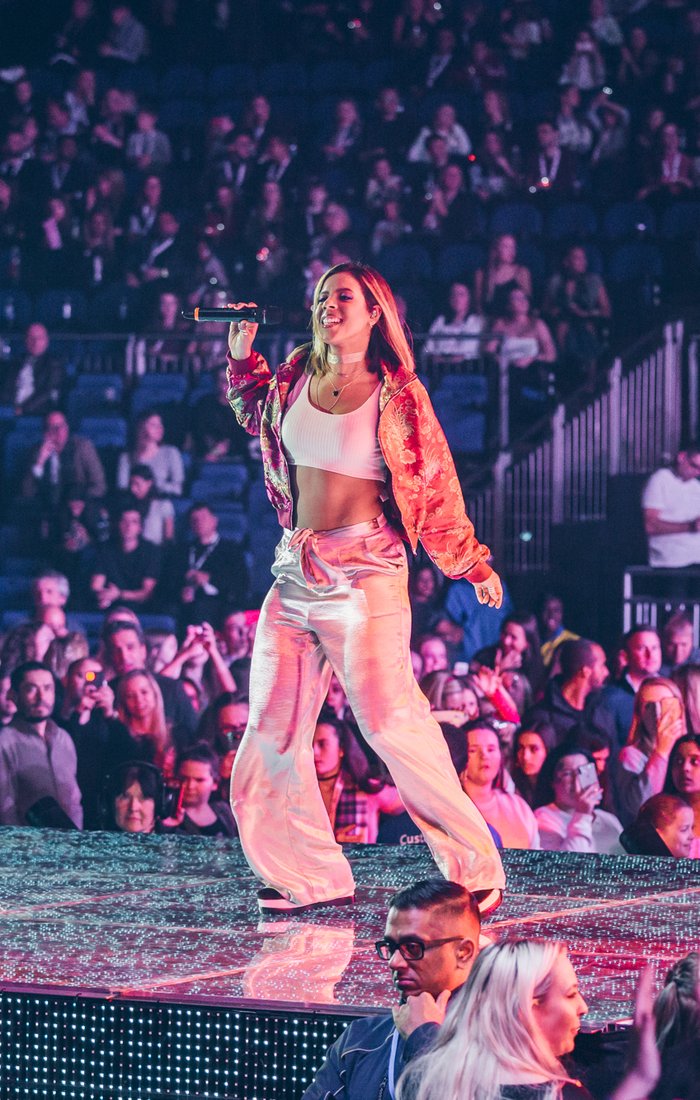 Jax Jones 'You Don't Know Me' ft Raye Lyrics
Ooh, na na yeah
Don't act like you know me, like you know me, na na yeah
I am not your homie, not your, hoo, na na yeah
Don't act like you know me, like you know me, na na yeah
You don't know me
Oh yeah, time is money so don't fuck with mine
See I'm out with my girls, I'ma have a good time
Step back with your chit-chat, killin' my vibe
See, I can't get too much of a good thing
S'why me a dressed up in the finest things
Well, please hold your tongue, oh, don't say a damn thing
See your iPhone camera flashin'
Please step back, it's my style you're crampin'
"You here for long?" Oh no, I'm just passin'
"Do you wanna drink?" No, thanks for askin'
Ooh, na na yeah
Don't act like you know me, like you know me, na na yeah
I am not your homie, not your, hoo, na na yeah
Don't act like you know me, like you know me, na na yeah
You don't know me, f**k yeah
Ooh, na na yeah
Don't act like you know me, like you know me, na na yeah
I am not your homie, not your, hoo, na na yeah
Don't act like you know me, like you know me, na na yeah
You don't know me, f**k yeah
I mean, we can throw shapes together
But it doesn't mean you're in my circle, yeah
Cruise through life and I'm feelin' on track
If you can't keep up, then you better fall back
'Cause money look better when I see it all stacked up
See, I can't get too much of a good thing
S'why me a dressed up in the finest things
Well, please hold your tongue, oh, don't say a damn thing
See your iPhone camera flashin'
Please step back, it's my style you're crampin'
"You here for long?" Oh no, I'm just passin'
"Do you wanna drink?" No, thanks for askin'
Ooh, na na yeah
Don't act like you know me, like you know me, na na yeah
I am not your homie, not your, hoo, na na yeah
Don't act like you know me, like you know me, na na yeah
You don't know me, f**k yeah
Ooh, na na yeah
Don't act like you know me, like you know me, na na yeah
I am not your homie, not your, hoo, na na yeah
Don't act like you know me, like you know me, na na yeah
You don't know me, f**k yeah
Move right here, just know, though
Won't get what you want, what you want, what you want, want
Tell you what you don't know
I get what I want, what I want, what I want, want
See your iPhone camera flashin'
Please step back, it's my style you're crampin'
"You here for long?" Oh no, I'm just passin'
"Do you wanna drink?" No, thanks for askin'
Ooh, na na yeah
Don't act like you know me, like you know me, na na yeah
I am not your homie, not your, hoo, na na yeah
Don't act like you know me, like you know me, na na yeah
You don't know me, f**k yeah
You don't know me, f**k yeah