Jax Jones – 'I Got U' ft Kelli-Leigh (Live At The Jingle Bell Ball 2017)
9 December 2017, 21:32 | Updated: 10 December 2017, 09:13
The party really got started when Jax Jones filled The O2 with this absolute anthem!
We knew he had banger after banger up his sleeve ready to turn London's O2 into a packed out dancefloor, but Jax Jones' set was just next level.
'I Got U' was one of the first tunes that cut through into the charts for Jax and it sounded so good pumping out of the giant speakers and making sure we partied hard.
Joined on stage by Kelli-Leigh, this was a #CapitalJBB performance to remember and it made sure that Jax Jones' 2017 ended on a massive high.
Jax Jones Jingle Bell Ball 2017 Setlist
'I Got You' ft Kelli-Leigh
'House Work', 'Seven Nation Army', 'Gold Digger' Mash-Up
'Instruction'
'You Don't Know Me' ft Raye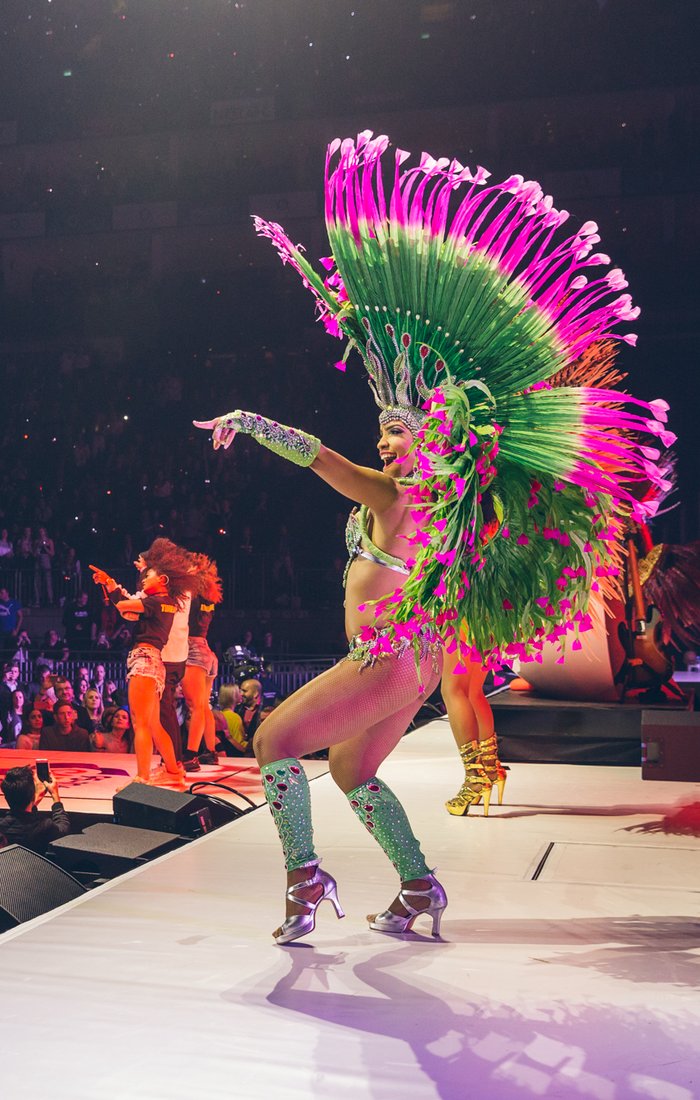 Jax Jones 'I Got U' ft Kelli-Leigh Lyrics
Ask me what I did with my life
I spent it with you
If I lose my fame and fortune (Really don't matter)
As long as I got you, baby
As long as I got you, baby
(Clap your hands, drop so right)
As long as I got you
Ask me what I did with my life
I spent it with you
If I lose my fame and fortune Really don't matter
As long as I got you, baby
As long as I got you, baby
(Clap your hands, drop so right)
As long as I got you
As the years, they pass us by (years they, years they, years they)
We stay young through each other's eyes (each other's eyes)
And no matter it's okay
As long as I got you, baby
As long as I got you, baby
(Clap your hands, drop so right)
As long as I got you
(Clap your hands, drop so right)
As long as I got you, baby
(Clap your hands, drop so right)
As long as I got you, baby
As long as I got you
As long as I got you
As long as I got you
As long as I got you
As long as I got you