James Arthur – 'You're Nobody Til Somebody Loves You' (Live At The Summertime Ball 2018)
12 June 2018, 16:00
Proving he's still one of the best live performers around, James Arthur owned the #CapitalSTB stage with classic track 'You're Nobody 'Til Somebody Loves You'.
Fans will remember the emotionally charged tune was actually James Arthur's first track following his brilliant X Factor winner's single and it couldn't have sounded better in the London sunshine!
Having always been a stunning live performer, James certainly disappoint the 80,000 strong #CapitalSTB crowd with a vocal performance that would have to rank up there with his best.
Didn't make it down to the #CapitalSTB this year? You can relive every moment of James' awesome liverendition of 'You're Nobody 'Til Somebody Loves You' as many times as you'd like by clicking play on the video above.
James Arthur – Summertime Ball 2018 Set List
'You're Nobody 'Til Somebody Loves You'
'Safe Inside'
'Naked'
'You Deserve Better'
'Say You Won't Let Go'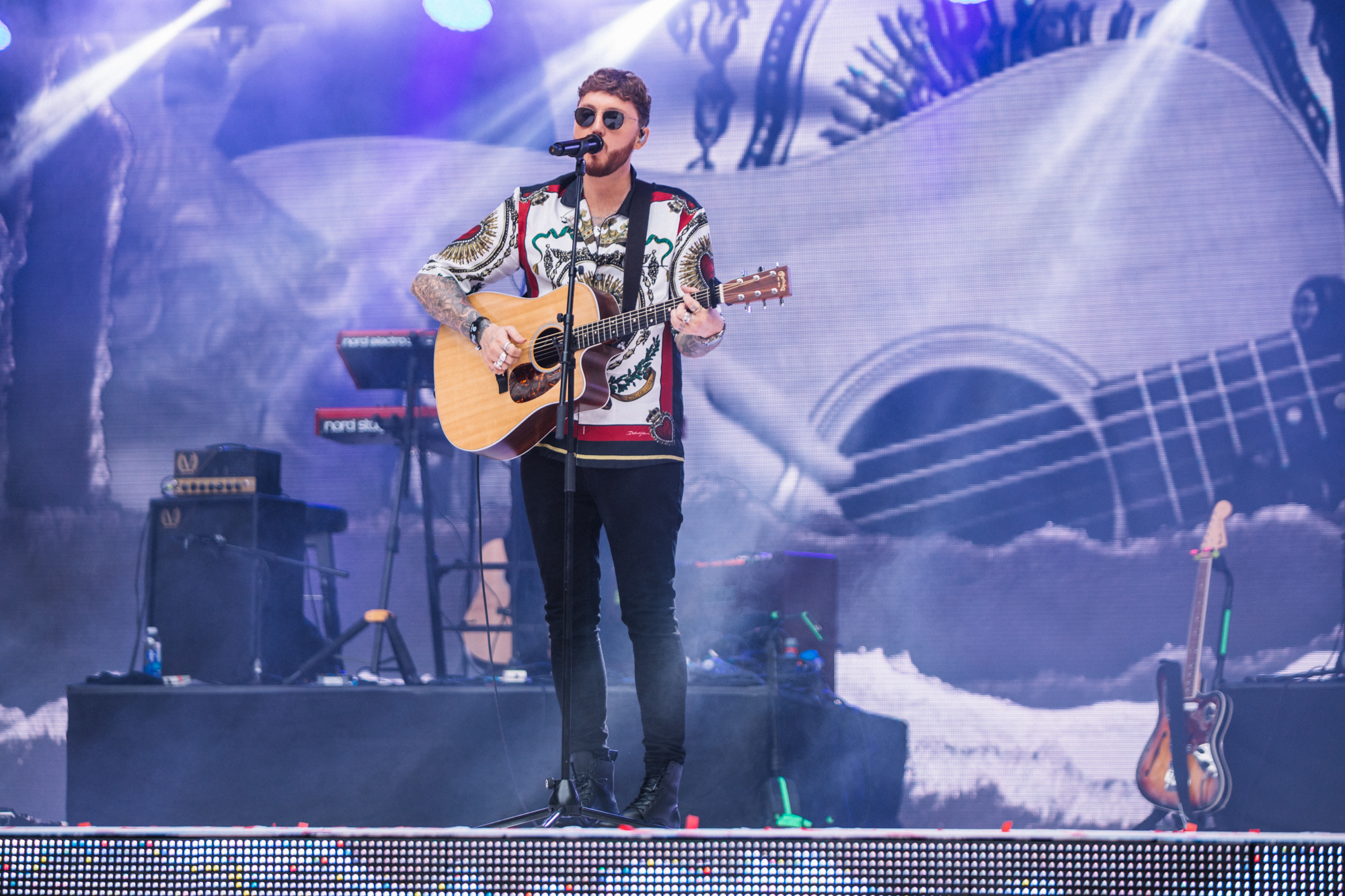 James Arthur 'You're Nobody 'Til Somebody Loves You' Lyrics
Long gone and fallen down but I'm loving how it taste
I look around for desire, love run away
Hold back, we're falling down, and I show you how it breaks
If I can give it, I'll take it, all of the way
And I've got a lot of love tonight, babe
You're nobody 'til somebody loves you
It's hard times when nobody wants you
Fill in my cup, don't ever stop coming
Get over top, I'll make it hard running
You're nobody 'til somebody loves you
So cold heart, when nobody hols you
Fill in my cup, don't ever stop coming
Get over top, I'll make it hard running
The cold start coming down
I was way above the place
I wear it all for the day, now the day comes for me
When I look back we're falling down, you live with a break
You always give it, I take it, all the way
We've still got so much to love, babe
You're nobody 'til somebody loves you
It's hard times when nobody wants you
Fill in my cup, don't ever stop coming
Get over top, I'll make it hard running
You're nobody 'til somebody loves you
So cold heart, when nobody hols you
Fill in my cup, don't ever stop coming
Get over top, I'll make it hard running
Don't you stop
I am ready lady
Don't you stop
Take what's close to me
I am ready lady
You're nobody 'til somebody loves you
It's hard times when nobody wants you
Fill in my cup, don't ever stop coming
Get over top, I'll make it hard running
You're nobody 'til somebody loves you
So cold heart, when nobody hols you
Fill in my cup, don't ever stop coming
Get over top, I'll make it hard running