James Arthur – 'Naked' (Live At The Summertime Ball 2018)
12 June 2018, 16:01
James Arthur certainly knows how to turn a crowd into a giant sing-a-long and he proved that once again with his amazing #CapitalSTB set.
'Naked' was one of the first singles James released following his sensational 2016 album 'Back From The Edge' and it's evidently still a fan favourite, based on the noise the crowd made inside Wembley Stadium.
The atmosphere was electric and hearing 80,000 screaming fans singing your songs back to you must've been a pretty amazing moment for the singer/songwriter.
It's not every day you get to perform in front of such a HUGE pop music loving audience and James certainly made the most of it, marking a true standout moment in his already amazing 2018!
Didn't make it down to the #CapitalSTB this year? You can relive every moment of James' awesome live rendition of 'Naked' as many times as you'd like by clicking play on the video above.
James Arthur – Summertime Ball 2018 Set List
'You're Nobody 'Til Somebody Loves You'
'Safe Inside'
'Naked'
'You Deserve Better'
'Say You Won't Let Go'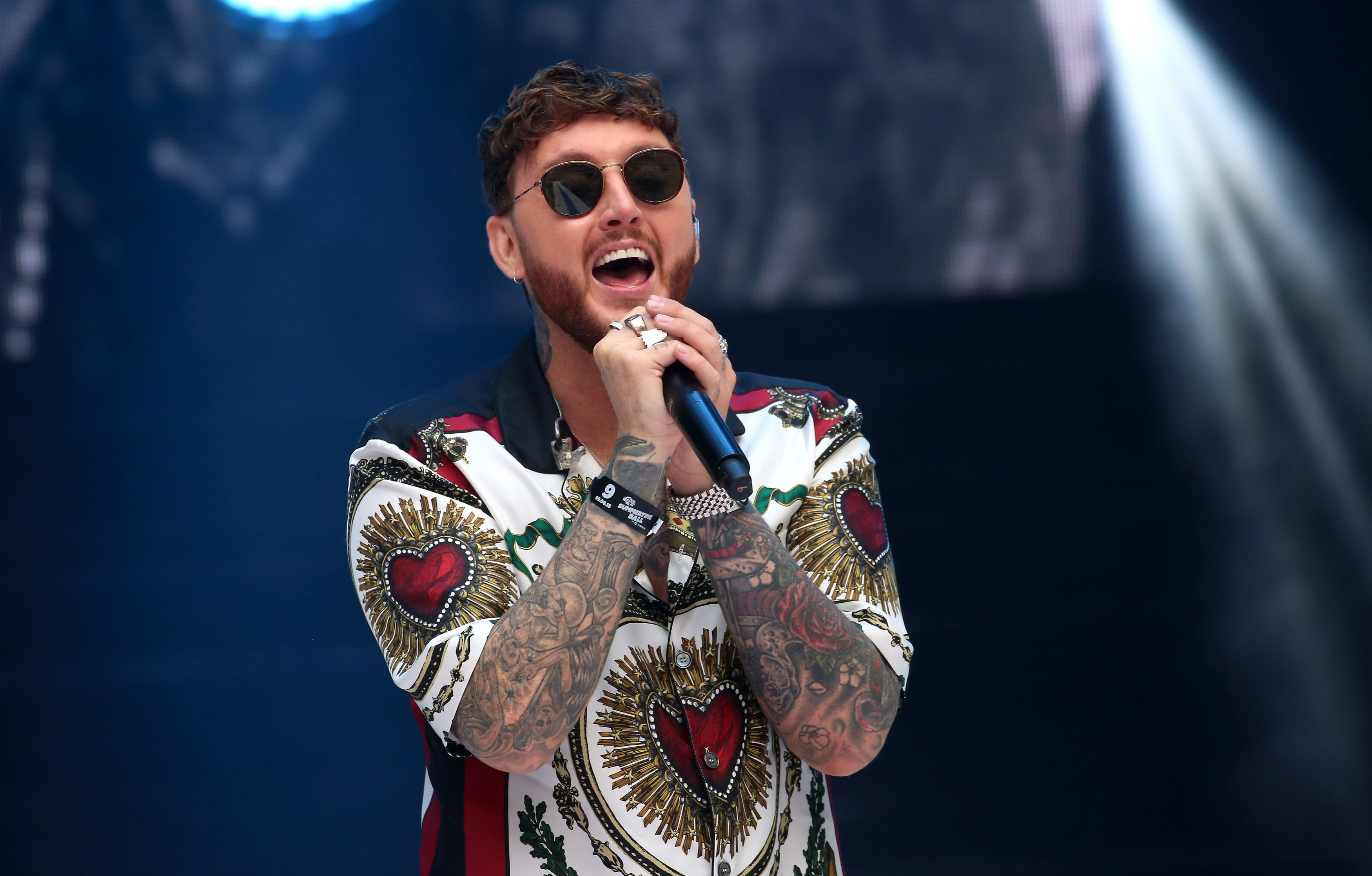 James Arthur 'Naked' Lyrics
Hey, you there
Can we take it to the next level, baby, do you dare?
Don't be scared
'Cause if you can say the words, I don't know why I should care
'Cause here I am, I'm givin' all I can
But all you ever do is mess it up
Yeah, I'm right here, I'm tryin' to make it clear
That getting half of you just ain't enough
I'm not going to wait until you're done
Pretending you don't need anyone
I'm standing here naked (naked, naked)
I'm standing here naked (naked, naked)
I'm not gonna try 'til you decide
You're ready to swallow all your pride
I'm standing here naked (naked, naked)
I'm standing here naked (naked, naked)
Hey, get out
I've got nothin' left to give for you give me nothin' now
Read my mouth
If you ever want me back, then your walls need breakin' down
'Cause here I am, I'm givin' all I can
But all you ever do is mess it up (all you ever do is mess it up)
Yeah, I'm right here, I'm tryin' to make it clear
getting half of you just ain't enough
I'm not going to wait until you're done
Pretending you don't need anyone
I'm standing here naked (naked, naked)
I'm standing here naked (naked, naked)
I'm not gonna try 'til you decide
You're ready to swallow all your pride
I'm standing here naked (naked, naked)
I'm standing here naked (naked, naked)
I wanna give you everything
I wanna give you everything
I wanna give you everything
I wanna give you everything
I'm not going to wait until you're done
'Cause you pretended you don't need anyone
'Cause you see that I'm naked (naked, naked)
Oh, you see that I'm naked (naked, naked)
I'm not going to try 'til you decide
You're ready to swallow all your pride
I'm standing here naked (naked, naked)
I'm standing here naked (I'm standing) (naked, naked)
I'm standing
I'm standing here