James Arthur – 'You Deserve Better' (Live At The Summertime Ball 2018)
12 June 2018, 16:02
Bringing his brand new song to the #CapitalSTB stage, James Arthur nailed the perfect performance of 'You Deserve Better' for us!
He's released some epic songs over the last few years and 'You Deserve Better' certainly stands up as one of James Arthur's best.
Featuring a powerful hook and an infectious beat that'll have you hooked from the first listen, this one sounded perfect blasting out at the #CapitalSTB and not a single person inside Wembley Stadium was complaining!
Given that the song was only released super recently, this has be James' best live performance of it to date – surely!?
Didn't make it down to the #CapitalSTB this year? You can relive every moment of James' awesome liverendition of 'You Deserve Better' as many times as you'd like by clicking play on the video above.
James Arthur – Summertime Ball 2018 Set List
'You're Nobody 'Til Somebody Loves You'
'Safe Inside'
'Naked'
'You Deserve Better'
'Say You Won't Let Go'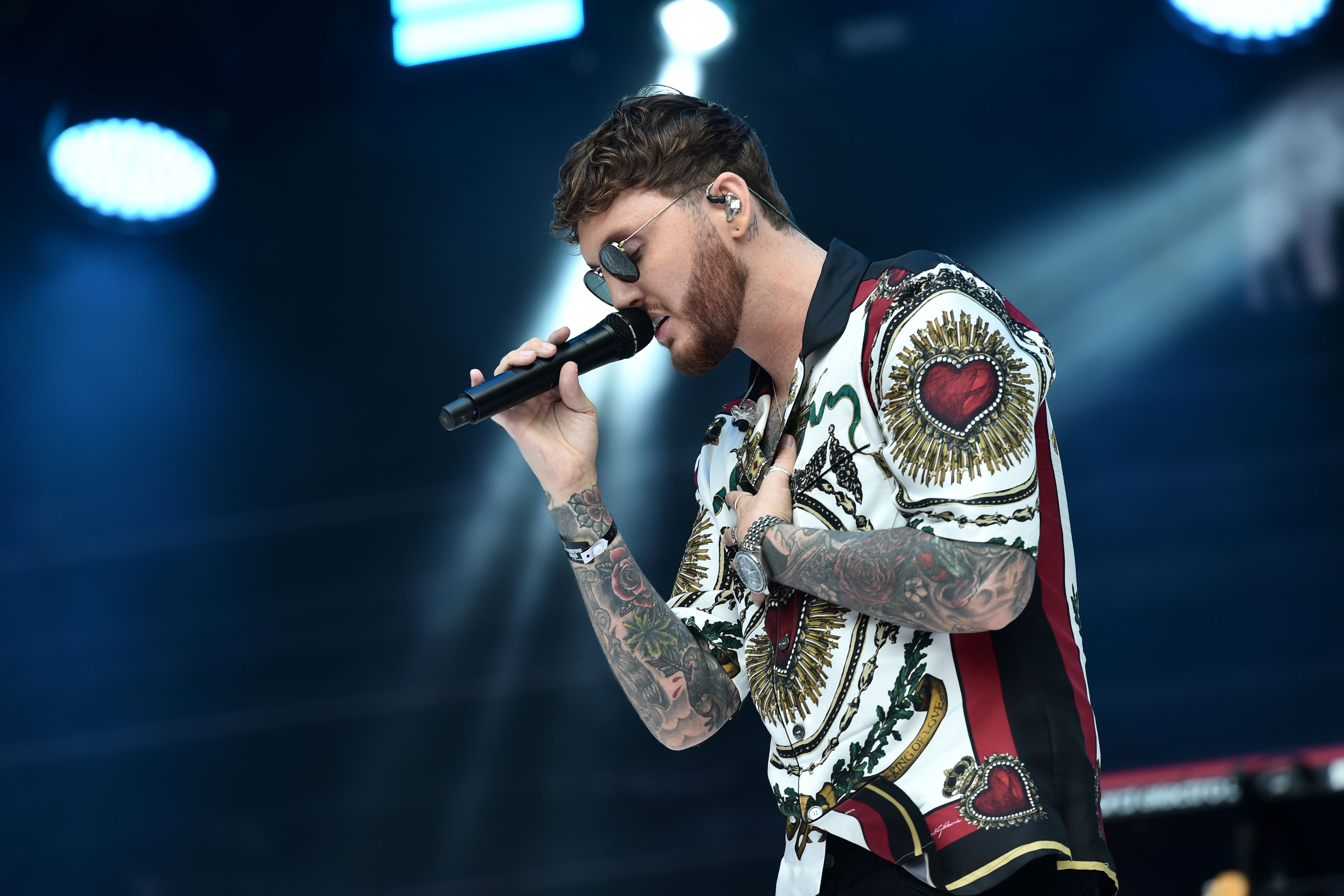 James Arthur 'You Deserve Better' Lyrics
[Verse 1]
I'm just not sure my heart is working
And yours is beating double time
Deep down you know I ain't even worth it
It's not enough, babe, all I do is make you cry

[Pre-Chorus]
Like ooh-woah, ooh-woah
I know I do this every time
Like ooh-woah, I know
That I just got to say what's on my mind

[Chorus]
You deserve better, better, better than me
Might be what you want, but I'm not what you need
You're better, better than you even realize
You deserve better, better, better than me
Might be what you want, but I want you to see
You're better off without me in your life

[Post-Chorus]
And I hope you'll find somebody else
That'll love you like nobody else
And I hope he gives you something real, oh, I love you still
But you deserve better, better, better, better

[Verse 2]
Give up on me, 'cause, babe, I'm hopeless
The more it hurts, the more it's right
You know I loved, I just never showed it
It'll be too late when you're with some other guy

[Pre-Chorus]
Like ooh-woah, ooh-woah
I know I do this every time
Like ooh-woah, I know
That I just got to say what's on my mind

[Chorus]
You deserve better, better, better than me
Might be what you want, but I'm not what you need
You're better, better than you even realize
You deserve better, better, better than me
Might be what you want, but I want you to see
You're better off without me in your life

[Post-Chorus]
And I hope you'll find somebody else
That'll love you like nobody else
And I hope he gives you something real, oh, I love you still
But you deserve better, better, better, better

[Bridge]
Might be what you want, but not what you need
Baby, oh yeah

[Chorus]
You deserve better, better, better than me
Might be what you want, but I'm not what you need
You're better, better than you even realize
You deserve better, better, better than me
Might be what you want, but I want you to see
You're better off without me in your life

[Post-Chorus]
And I hope you'll find somebody else
That'll love you like nobody else
And I hope he gives you something real, oh, I love you still
But you deserve better, better, better, better