Iggy Azalea's Lawyers Have Written The STRONGEST Letter To Nick Young's Baby Mama…
7 July 2016, 15:48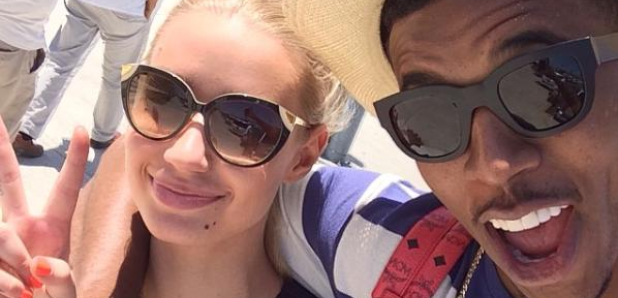 Iggy's lawyers went IN on Nick Young's ex to stop her from selling stories about the star.
We wouldn't want to be Iggy Azalea's ex, Nick Young's baby mama right now – TMZ have unearthed the letter her lawyers have written to Keonna Green to stop her selling stories on the 'Fancy' rapper.
Last week, Iggy revealed that she had found out that Nick had cheated on her by catching him bringing other women into the house they shared on the CCTV footage – and then the bombshell dropped that he had even got his ex pregnant again.
Iggy's lawyer, Howard King, apparently sent Keonna this harshly worded letter: "Ms. Green has done enough to embarrass herself by her pathetic efforts to profit from Iggy's hard-won celebrity, all in exchange for whatever paltry sums she can garner in exchange for peddling tales of her tasteless exploits.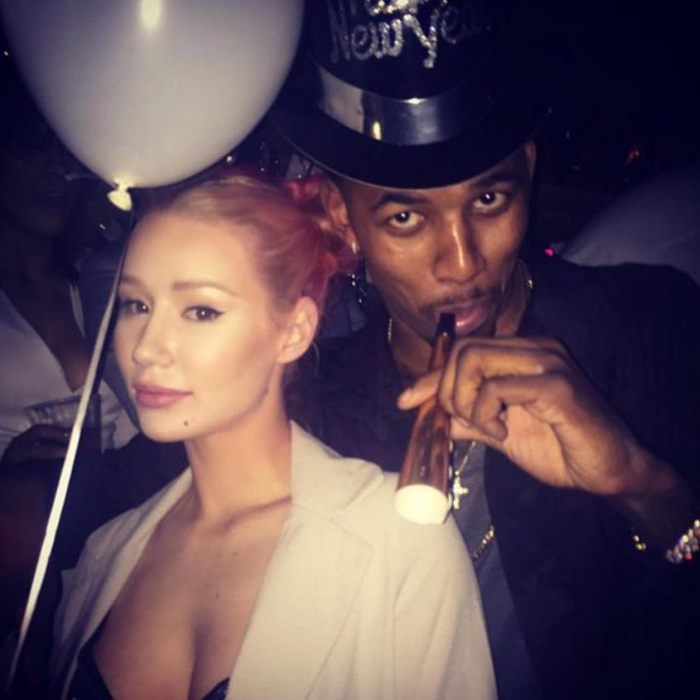 "Any mention of Iggy in your client's efforts to sell a story to whatever tabloid needs to fill its pages with the fetid story of your client's classless antics will be considered a violation of Iggy's rights of publicity ... subjecting Ms. Green and any publication that airs your client's soiled laundry to significant liability."
Iggy revealed how she had caught Nick after it was revealed that Nick's ex was four months pregnant with his chid – the pair already have one son together – after the pair had a fling while he was engaged to Iggy.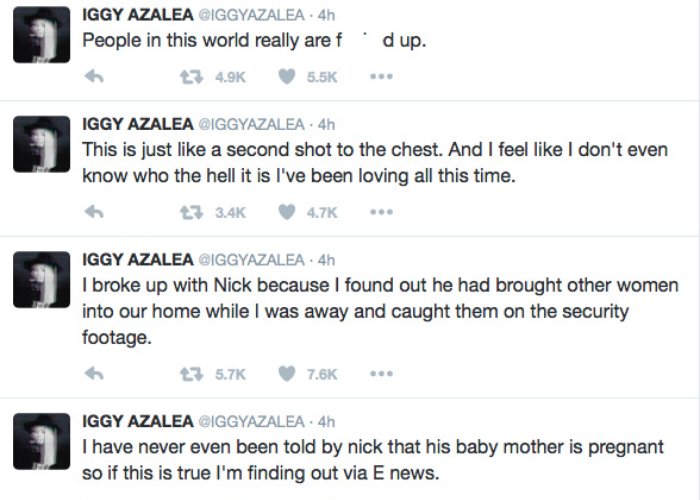 Life & Style's source claimed, "Nick waited until Keonna was four months pregnant to tell Iggy the news. [He told Iggy] he was drunk and had a lapse in judgment.
"He said it was a one-night stand and will never happen again. This is something she can't ignore, and it ruined their future together."
Well, we don't think the baby mama will be selling any stories on Iggy after THAT letter…