WATCH: Nick Young Serenades Iggy Azalea With 'Sugar' – As She Gets Down And Dirty!
13 August 2015, 14:03
Iggy Azalea is going head to head with her fiancé Nick Young in a Lip Sync Battle – and her performance is hella sexy!
Lip Sync Battle is fast becoming one of the most addictive shows – and Iggy Azalea is the latest star to step up to the mic for one hell of a sexy performance, battling against her fiancé Nick Young.
Iggy got seriously down and dirty – grinding the floor – during her lip sync of 'Freak Me', the 1993 hit by Silk, and it's no wonder when you consider her opponent…
Nick took on his pop star beau with a lip sync of Maroon 5's 'Sugar', serenading his "baby" in the latest preview to be revealed before their episode airs on Spike on Thursday night.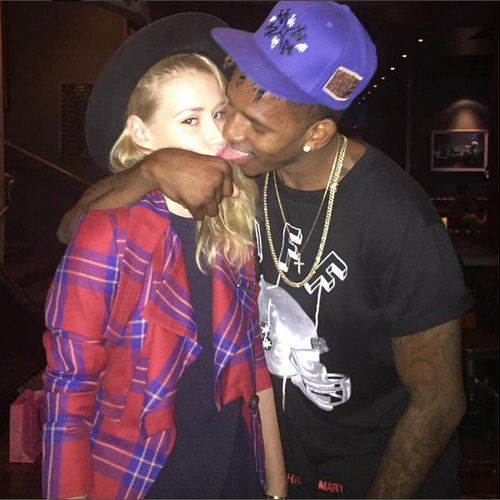 We're a little obsessed with seeing which tunes each artist gets given, though we reckon Justin Bieber's take on Ozzy Osbourne complete with a wig and make-up takes some beating!