Harry Styles' Halloween Costume's Secret Meaning Is Spooky AF
29 October 2018, 15:05 | Updated: 29 October 2018, 15:07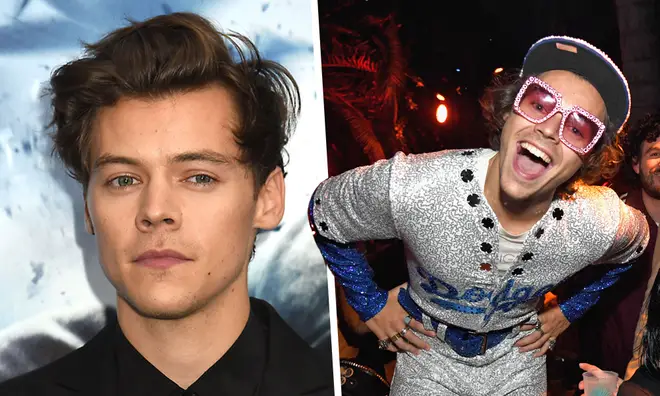 Harry Styles dressed as Elton John for Halloween 2018 and it turns out his sparkly costume had a very special meaning.
After Harry Styles was spotted attending a hot yoga session with fans in LA recently, the One Direction lad revealed his Halloween costume as he dressed up as Elton John whilst attending a party, however the costume had a deeper meaning.
> A Harry Styles Prayer Candle Exists & Here's How You Can Get One
Harry's glittery costume was an outfit that Elton John had worn whilst performing at an LA Dodgers baseball match back in 1975 and there was a spooky coincidence seeing Harry wear it on Sunday night.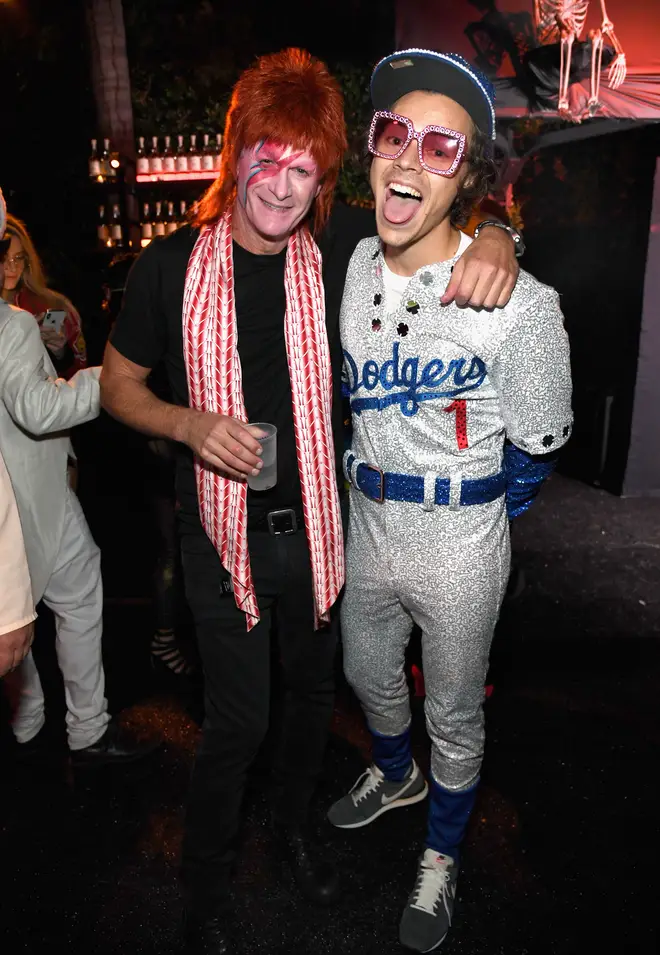 It turns out that Elton John wore his LA Dodgers outfit on October 26th 1975 and Harry was wearing it on the exact same day, 26th October - a spooky coincidence or a stroke of genius?
Harry wearing his costume 43 years to the day that Elton did is cool n all, but what if we told you that 26th October 2018 just so happened to be a day that the LA Dodgers were playing a baseball match in the World Series, just as they were all those years ago - spooky AF tbh.
We can't take the credit for spotting the hidden similarities between Harry and Elton's dressing up antics as it was Twitter of course who did the detective work and rumbled the whole thing.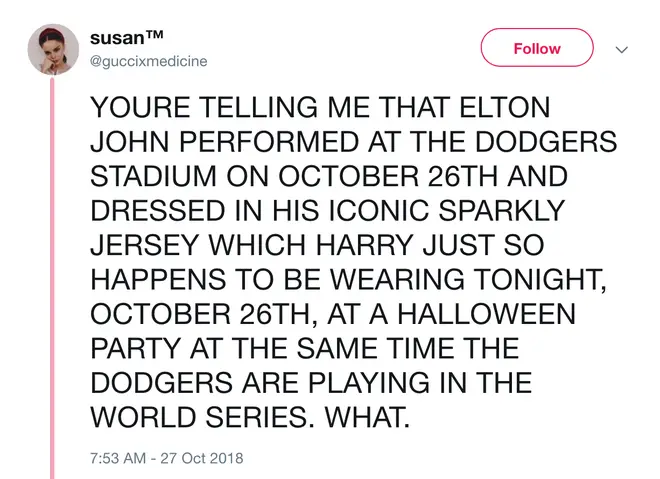 Shout out to Mr Styles though cos that costume is seriously awesome and easily one of our favourite Halloween 2018 outfits. We don't know whether or not Harry knew about the similiarity in dates, but it sure seems like a bit of a coincidence to us!
> Want Tickets To Capital's Jingle Bell Ball Before Anyone Else? Download Our App Now To Access Pre-Sale!