Dua Lipa Rocked The #CapitalJBB Crowd With A Cheeky Duet With Sean Paul On The Brilliant 'No Lie'
3 December 2016, 20:39 | Updated: 4 December 2016, 10:35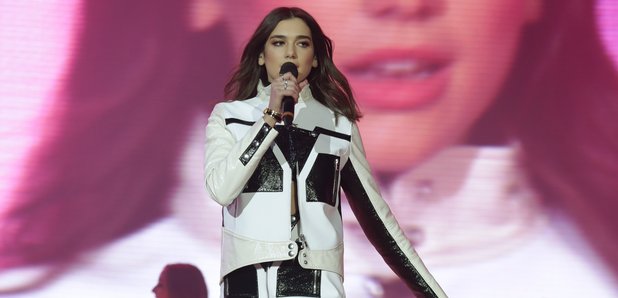 Dua Lipa's first time at the Ball was hella memorable as she brought out a very special guest to join her!
It was her first time taking the stage at Capital's Jingle Bell Ball with Coca-Cola, but Dua Lipa rocked it like an old pro on the night... and she even had some tricks up her sleeve too!
For her final song, Dua introduced her very special guest, Sean Paul, to sing their brand new track 'No Lie' together for one of their first live performances, and the crowds at London's O2 Arena went pretty crazy!
Strutting on to the stage Dua asked, "Jingle Bell Ball, how we doing?!" before launching into her hit song 'Blow Your Mind" as she turned the stage into her very own catwalk, flanked by glamorous backing dancers.
Dua also had a very special cover of Drake's 'One Dance' for the crowd, making one of the iconic songs of 2016 her very own - and she was basically the definition of swag up on that stage!
In a special surprise, Dua introduced Sean Paul to the stage for one of their first live performances of 'No Lie' and the man himself popped up from under the stage to add a bit of rap flavour to the track. Erm, AMAZING!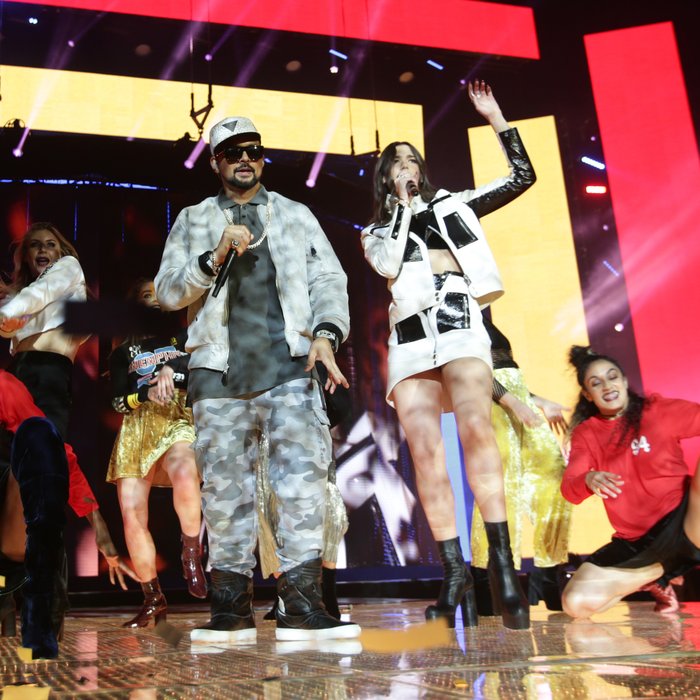 Ahead of her performance, Dua stunned on the red carpet in her gorgeous LBD and thigh high boots: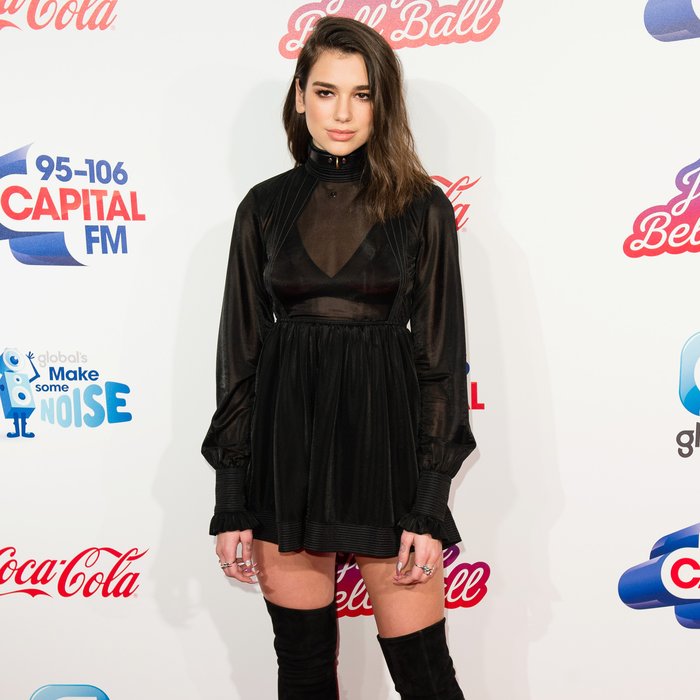 She also told Roman Kemp about who she's love to collaborate with on the line-up backstage in Capital's swanky studio:
People were totally blown away by Dua's incredible set, and took to Twitter to share their thoughts on her performance:
@CapitalOfficial @DUALIPA my mind is officially blown

— c r i z e n (@kirizenslover_) December 3, 2016
Dua Lipa is actually a lot uno. #CapitalJBB

— SHABBA FAM (@ellesmx) December 3, 2016
Dua Lipa is crazy good live #JBBSTAGE

— Lauren Stephens (@laurennamii) December 3, 2016
So I just saw @DUALIPA perform #nolie with @duttypaul and do full scale choreography! Someone collect my corpse

— Maria Sonia (@maria_slarmada) December 3, 2016
Dua Lipa - Jingle Bell Ball 2016 Setlist
'Blow Your Mind'
'One Dance'
'Hotter Than Hell'
'No Lie' with Sean Paul