We Translated Drake's 'MIA' Lyrics From Spanish To English
12 October 2018, 12:04 | Updated: 12 October 2018, 12:49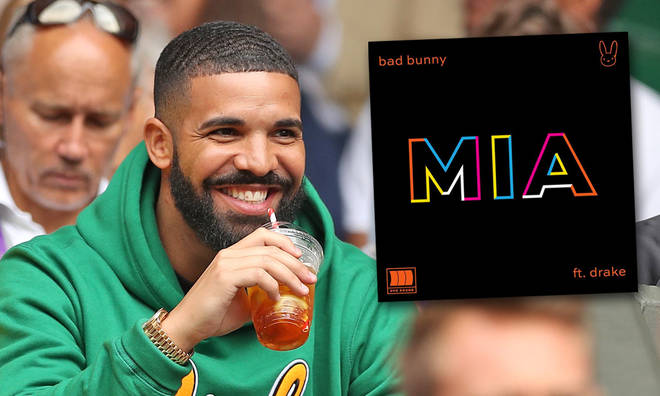 Drake teamed up with Bad Bunny on new song 'MIA' and quick translation of the Spanish lyrics reveal it's a song about love and desire.
Drake's collab with Bad Bunny is the first time the two artists have worked together and 'MIA' is the first time we've heard Drake sing in Spanish since 2014, but a quick translation of the lyrics reveal it's a bit of a love story.
> Kim Kardashian Bluntly Shuts Down Rumours She Had A Fling With Drake
With lyrics such as 'everyone wants to try you' and 'Tell him that you are mine, mine', Drake's clearly making his feelings known to a special lady in his life and the rest of the translated lyrics are much the same.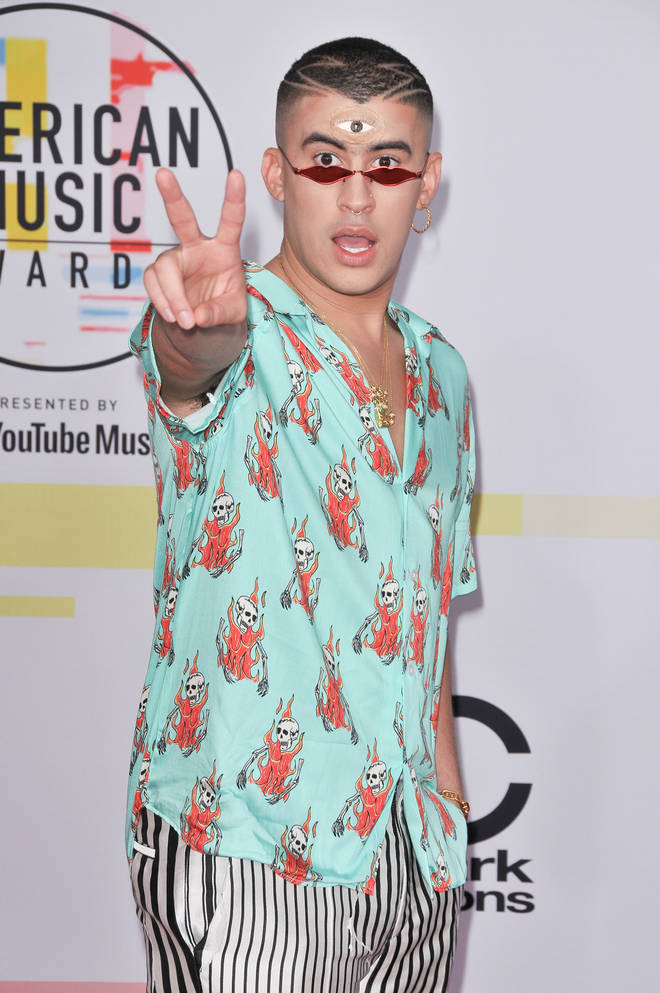 Drake's currently touring his latest album 'Scorpion' but recently took some time out to watch Conor McGregor vs Khabib Nurmagomedov in Las Vegas.
Whilst social media was flooded with memes of Drake holding an Irish flag whilst supporting McGregor, 'MIA' has allowed attention to come back to his music and we're sure he won't be upset about that.
Bad Bunny and Drake 'MIA' Lyrics Translated
[Intro: Bad Bunny & Drake]
Bad Bunny, baby, baby
Yeh-yeh-yeh-yeh
Yeah
Everyone is waiting for you (wouh)
But you put pa 'me (aha)
Making me hate each other more (yeh-yeh-yeh)
[Pre-Chorus: Drake & Bad Bunny]
Because everyone wants to try you (ah)
What they do not know is that you do not get carried away by anyone
And everyone wants to try (nah)
What they do not know is that today I'm going to look for you (yeh-yeh)
[Chorus: Drake & Bad Bunny]
Tell him that you are mine, mine
You know 'that you are mine, mine
You said it yourself
When I did it to you ( yeh )
Tell him that you are mine, mine
You know 'that you are mine, mine
You said it yourself
When I did it to you
( yeah-yeah-yeah-yeah )
[Verse 1: Bad Bunny]
Baby, I'm a fan of your walk (wouh!)
I give you everything mine, even my breathing (yeh)
With you I see everything as spiral (yeh)
I want to take photos and go viral (ha)
Your eyes concentrate me like Aderall (wouh!)
With you I get the overall (yeh)
I touch you and even the world stops spinning (wouh-wouh!)
We will not be separated by death (nah)
Baby, I am yours na 'more (na' more)
Tell them that you leave with me (wouh!)
Stop pulling (prr)
That nobody is going to touch you
[Chorus: Bad Bunny]
Tell him that you are mine, mine
You know 'that you are mine, mine
You said it yourself (you said it yourself)
When I did it to you (when I did it to you, yeh)
Tell him that you are mine, mine
You know 'that you are mine, mine
You said it yourself (you said it yourself)
When I did it to you (when I did it to you)
[Verse 2: Bad Bunny]
I am your Romeo, but not Holy (not)
To these bobos with the forty the fright (plo-plo)
Many love me since I sing (jah)
But I am yours na 'more (wouh!)
I am your Romeo, but not Holy (yeh)
To these boobies with the forty the fright
Many love me since I sing (aha)
But I am yours na 'more (buh!)
Tell him that you are mine from a high (from the high, yeh)
The favorite son-in-law of your mai '(de tu mai')
The capo that had to 'the Jordans and the Nikes (and the Nike; wouh-wouh!)
Tell these bobos to stop giving you like (to like you)
I want this whole night
To 'remember the times on the stairs (the staircase)
Tell him I'm not anybody
I am your first, you are my first (yah-yah-yah)
[Pre-Chorus: Bad Bunny]
Because everyone wants to try you (aha)
What they do not know is that you do not get carried away by anyone (no-no-no-no)
And everyone wants to try you (wowh!)
What they do not know is that today I'm going to look for you (yeh-yeh, prr)
[Chorus: Drake & Bad Bunny ]
Tell him that you are mine, mine
You know 'that you are mine, mine
You said it yourself (you said it yourself)
When I did it to you (when I did it to you)
Tell him that you are mine, mine
You know 'that you are mine, mine
You said it yourself (you said it yourself)
When I did it to you (when I did it to you)