What Is Drake's Son's Name? Scorpion Star Reveals Intimate Details Of Secret Baby
24 July 2018, 16:22 | Updated: 24 July 2018, 16:29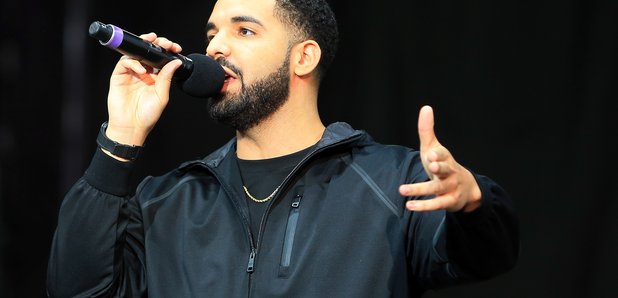 Does Drake have a son? And what is he called? Details revealed thanks to Pusha T's big reveal and the Scorpion album.
Drake brought us the record breaking album Scorpion this summer and along with it came the news the rapper had a son.
Thanks to Pusha T's single revealing all, Drake was forced to come clean about his baby boy and did so through the art of song, of course.
It all began when Pusha T reignited his feud with Drake by releasing song, The Story of Addidon in May, which not only criticised the chart-topper, but also referenced his secret son and potential name - something Drake has never confirmed or denied.
> Drake's 'In My Feelings' Lyrics Sparks Brilliant Viral Dance Videos
(PIC: Getty)
He rapped the lyrics, "Adonis is your son. And he deserves more than an Adidas press run. That's real love that baby, respect that girl. Forget she's a pornstar, let her be your world, yuugh!"
Of course, Drake made a comeback on his new album which all but confirmed he had a son but didn't mention his name.
On the song Emotionless, Millie Bobby Brown's friend rapped, "I wasn't hiding my kid from the world. I was hiding the world from my kid."
In another song, March 14, he added another piece to the puzzle and said, "Yesterday morning was crazy. I had to come to terms with the fact that it's not a maybe, that shit is in stone, sealed and signed. She not my lover like Billie Jean but the kid is mine."
(PIC: Getty)
And if that wasn't enough detail on Drake and his potential son's name, fans and the internet came up with a middle name theory as he famously rapped "I only love my bed and my mama' in God's Plan.
This led many to believe Drake ACTUALLY meant 'Mahbed' – and therefore revealing another name.
We guess we'll find out more on the next album?