Drake Working In The Studio With Jay-Z: "Be Very Afraid Of The Music We're Working On"
20 May 2013, 12:30
The rappers posed for a shot together as speculation over a new collaboration mounts.
Drake and Jay-Z fuelled rumours they are working together on a new collaboration after they were pictured in the studio together.
The 'Take Care' star and the 'Otis' rapper were snapped by Roc Nation's Lenny S.
"Warning: Please be very afraid of the music we're working on. OVO x ROCNATION," he tweeted alongside the picture.
It's unknown if a duet will feature on either star's forthcoming albums, however Pharrell Williams has been teasing the US star's latest record.
Check out a picture of Drake in the studio with Jay-Z below: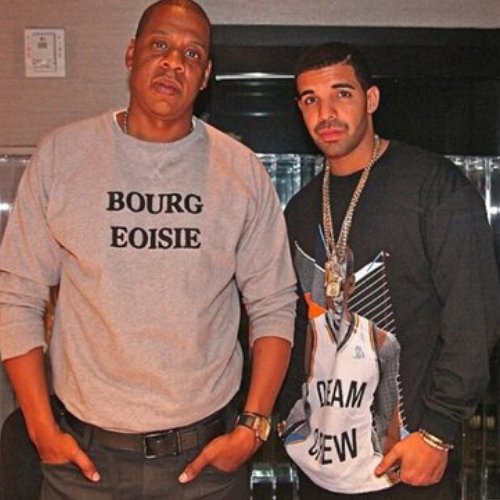 Meanwhile, Drake has also this week been pictured on the set of the new Anchroman 2 film.
Fellow rapper Kanye West is also set to make a cameo in the upcoming comedy sequel.