Millie Bobby Brown's Revealed Drake Texts Her 'About Boys'
19 September 2018, 17:29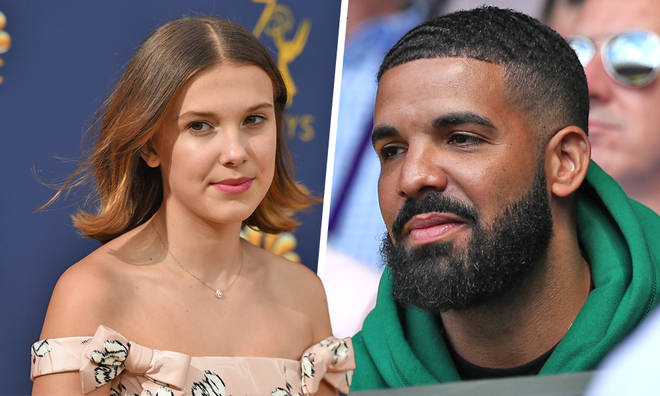 Stranger Things star Millie Bobby Brown and Drake have formed a great friendship over the last 18 months and now we've got an insight into what they DM about.
Ever since Stranger Things took over Netflix back in 2016, Millie Bobby Brown has seen her celbrity status rise and rise - so much so that she's now BFFs with Drake!
> Drake Sues Woman For Allegations She Made Against Him After A One Night Stand
In an interview on the red carpet of the 2018 Emmy Awards, Millie revealed that she and Drake had only been DMing each other a couple of days before and expressed how much they missed each other.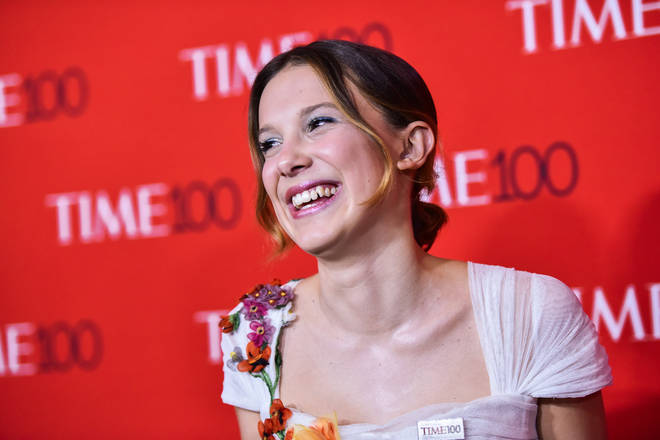 When quizzed about her reasltiosnhip with Drake, Mille explained, "We just texted each other the other day and he was like 'I miss you so much,' and I was like 'I miss you more', he's great."
Millie was then pushed on exactly what she talks about with Drake and the 14 year old Stranger Things actress cautiously replied, "About boys, he helps me."
Not wanting to reveal too many details, when asked about what advice Drake gives about boys, Millie repled, "That stays in the text messages".
Millie Bobby Brown revealed to @AccessOnline that she and Drake text about boys: "I love him. We just texted each other the other day and he was like 'I miss you so much,' and I was like 'I miss you more,' he's great." pic.twitter.com/UVBO0u97XD

— Pop Crave (@PopCrave) September 18, 2018
Millie Bobby Brown and her popstar boyfriend Jacob Sartorius broke up earlier this year after nine months. Taking to Instagram at the time, Millie wrote, "The decision with Jacob and I was completely mutual. We are both happy and remaining friends."