Disclosure Promise "Big Name" Collaborations On Their Next Album
12 March 2014, 11:00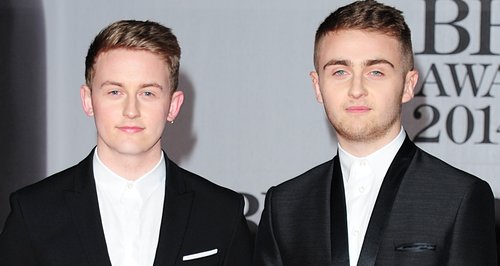 The 'F For You' duo say some huge stars have approached them to work together.
Disclosure have teased that their next album will likely feature some big-name team-ups, after admitting they have been inundated with requests from stars wanting to collaborate with them.
The 'You And Me' duo launched their album 'Settle' last year, and say they are "incredibly excited" about some of the new team-ups they have inshore.
"We have been approached by so many names it would be stupid to turn them all down," Howard Lawrence revealed to the Daily Star this week. "There will be some big names.
"We can't announce them yet but we are incredibly excited about it," the 'White Noise' star explained.
The UK-based pair have also opened up on re-recording their song 'F For You' with Mary J. Blige recently, and says they are still amazed she wanted to work with them.
"Mary approached us which still amazes me," Howard recalled. "She emailed to say she loved 'F For You' and wanted to cover it.
Disclosure scored a Grammy Award nomination for their record 'Settle'.