"Stay With Me, Cos I Bought Your New Weave": Chris Brown's Sam Smith Cover Is HILARIOUS
15 August 2014, 11:10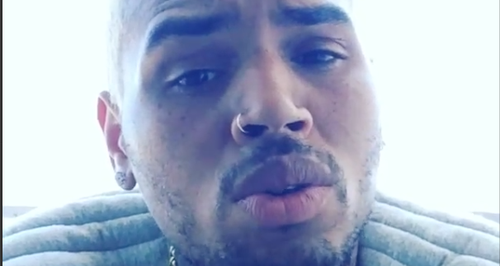 If you like Sam Smith's 'Stay With Me' - and a good weave - Chris Brown's parody will make you LOL.
It started off nicely enough, but then Chris Brown dropped some seriously off the wall lyrics into his parody of Sam Smith's 'Stay With Me' – and we were instantly OBSESSED.
Breezy posted the 15-second clip on Instagram, where he took on one of the biggest hits of the year in inimitable style…
Chris sang, "Oh, won't you stay with me, 'Cos I bought your new weave. Now I done spent my cheese, b****, you owe me."
Chris is currently in the studio working on his new album 'X', which is scheduled to arrive on 16th September after it was delayed, but managed to find a few seconds in between recording to create this absolute masterpiece of a cover.
Chris is in good company with his Sam Smith cover – we also managed to persuade Vin Diesel to have a little sing along to it too!
You may also like: