Chris Brown Says He's "Eternally Grateful" For Rihanna Forgiving Him
27 March 2013, 08:01
The 'Turn Up The Music' star has opened up on his reconciliation with the Bajan star and the incident which ended their relationship.
Chris Brown has confessed that he is "eternally grateful" that Rihanna has forgiven him for an incident which took place at a pre-Grammys bash back in 2009.
The couple ended their romance with a host of negativity following towards the R&B star.
He shared his first public embrace with his former girlfriend at the MTV VMAs back in September and the couple are now believed to be back dating with Rihanna calling Chris "the one" during a recent interview.
The 'Don't Judge Me' star spoke to Ryan Seacrest Yesterday (26th March) to talk about that night in 2009 as well as his "arrogance" as a youngster.
"At that young age, I was arrogant and definitely hotheaded," he said. "Everybody has a temper, but for me it was not knowing how to control it when I thought I had the world in my hands."
The singer has also been seen losing his temper in recent weeks with parking valets as well as a reported altercation with Frank Ocean.
Rihanna herself admitted that the male star doesn't always help himself.
The 'Don't Wake Me Up' singer added that he has been trying to become a better man in recent years.
"I just tried my best to be the best man I could be over the years and just show her how remorseful and sorry I was for the incident and that time was probably the worst part of my life and being that she's a wonderful person I'm eternally grateful and thankful," he added.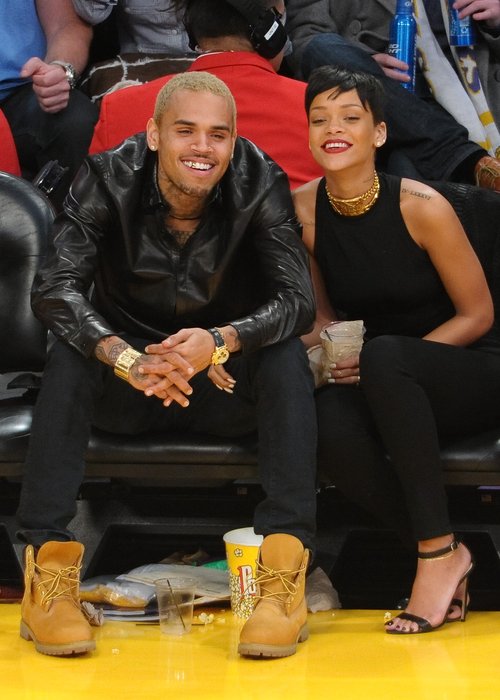 He also went on to reveal how the couple's relationship is better than ever these days and the level of honesty they share.
"It's still like we're kids," he declared. "I try not to be too grown. I try to make sure everything is fun. It has to be fun and it has to be genuine."
Meanwhile, Chris is currently preparing to unveil his new single 'Fine China'.

Speaking on Twitter yesterday, the singer told fans they can hear the track and see the music video on 1st April – and confirmed the title of his next album will be 'X'.