Chris Brown Angers Fans After He Shares A Snap Of The Latest 'Wild' Gift He Bought His Daughter
8 December 2017, 15:02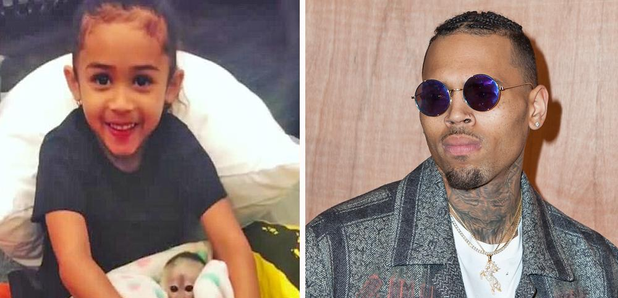 "This is disgusting! Living animals are not toys."
Chris Brown's come under fire after one of his latest Instagram posts failed to go down well with his fans.
The singer shared what was a pretty cute vid of his daughter Royalty with a new pet monkey, but a number of his followers failed to see anything cute about it at all, branding him "disgusting" for taking the animal out of its natural habitat.
One angry fan wrote: "This is disgusting! Living animals are not toys. Poor little monkey" while another two quipped, "So sad this baby monkey should be with its mother" and "Let her know that is a Wild animal that needs his real mom and should be in the wild."
However, even though not everyone managed to see a cute side to the clip, a number of people ran to Chris's defence and commended his parenting skills.
One proud fan commented: "I just love Chris Brown especially his connection with his baby girl its such a beautiful thing he's a wonderful father an you can definitely see the growth in him from having her" while another simply said: "Aww too cute."
As well as posting controversial vids, the 'Questions' singer has been teasing fans by posting very cosy looking pics with Indonesian artist, Agnez Mo and people think they're an item.