Charli XCX Has Promised A New Album For 2019 Under One Condition
4 December 2018, 10:23 | Updated: 4 December 2018, 10:24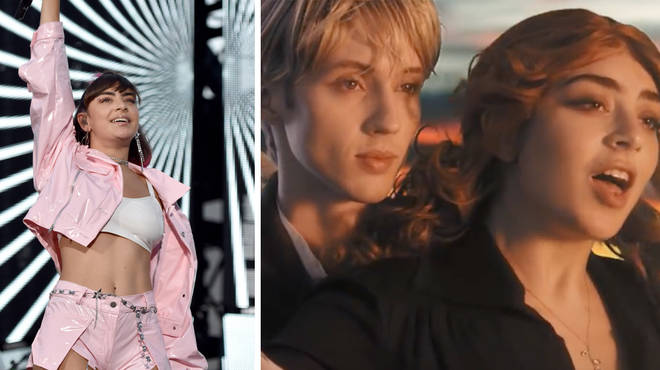 It's all down to fans if Charli XCX will be releasing her first album in five years in 2019.
Charli XCX has promised that if her latest single '1999' which features Troye Sivan reaches Top 10 on the Official UK Chart, that she will reward her fans – known as Angels with an album in 2019.
Here's Every 90s Reference in Charli XCX & Troye Sivan's '1999' Video
Charli tweeted over the weekend: ''UMMM ANGELS WTF?! IF THIS GOES TOP 10 I'LL MAKE ANOTHER ALBUM AND DROP IT NEXT YEAR. https://ad.gt/1999"
Sharing the download link to her Angels, the track currently sits at number 13 in the Official UK charts.
The video for '1999' was released on YouTube in October and has racked up more than 16.7 million views. The visuals feature Charli XCX and Troye Sivan in a series of late '90s throwbacks and a recreation of that famous pose from Titanic.
This third studio album would follow two mixtapes – 'Number 1 Angel' and 'Pop 2' – and several singles including 'Boys' and 'Boom Clap'. This comes as a surprise as Charli recently admitted she doesn't have a plan for future music releases.
In an interview, she confessed: "I've pretty much released all the music that I have now."
> Download our free app now to keep up to date with all your music news.