More than 120 Scottish schools without smoke detectors
26 April 2018, 07:34 | Updated: 26 April 2018, 07:36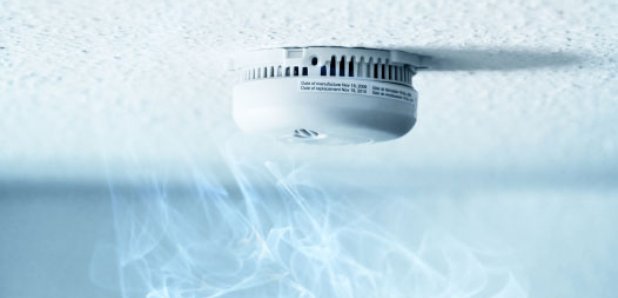 Calls have been made for new fire safety legislation after it emerged more than 120 schools in Scotland do not have smoke detectors.
Freedom of Information requests by the Press Association show there are 124 such buildings in 10 out of the 32 local authority areas without the devices.
They include schools in Glasgow, Fife and the Highlands - while Aberdeenshire said it did not know which had detectors fitted.
MSP for Mid-Scotland and Fife Mark Ruskell previously raised the issue in Holyrood after a school in his constituency went up in flames when it did not have an automatic alarm.
He said: "Our schools deserve the best quality fire alarm and smoke detection equipment, councils simply can't take short cuts, we are talking about relatively small sums of money required to bring every last school in Scotland up to a higher standard.
"The fire safety legislation needs to be updated for the 21st Century to provide the best protection, automatic smoke detectors could also help prevent a school from being gutted by fire outside the school day.
"The Education Minister John Swinney asked me for hard evidence of where schools are poorly equipped, these 124 schools are a wake-up call for the Scottish Government and councils to take action immediately."
Highland Council had the most schools without a smoke detector, at 51 - more than a quarter of its educational buildings - but a spokeswoman said work was ongoing to replace the systems.
Fife had 32, North Lanarkshire had 14, Dumfries and Galloway had 10, Glasgow had five, Moray and Falkirk both had three, while Midlothian, Angus and Comhairle nan Eilean Siar all had two.
The authorities said they were operating within fire safety legislation and have pointed to manual alarm systems within their premises as evidence.
A Scottish Government spokesman said: "Local authorities are responsible for ensuring the fire safety of all of their schools.
"The Deputy First Minister wrote to all local authorities last year and received reassurances that all necessary steps are being taken on this crucial issue.
"As part of these steps, it is vital that schools are fully compliant with the guidance and advice of the Scottish Fire and Rescue Service, and we expect all schools and local authorities to take this issue as seriously as we do.
"We will reinforce that requirement to local authorities."
Scottish Fire and Rescue Service (SFRS) area manager for prevention and protection Stuart Stevens said: "SFRS will continue to provide advice in relation to fire risk assessment and the appropriate fire safety measures within school premises in accordance with the current Scottish Government guidance."