Daft Punk's 'Get Lucky' Given 16-Bit Treatment With Mario Paint Cover - Video
3 September 2013, 12:23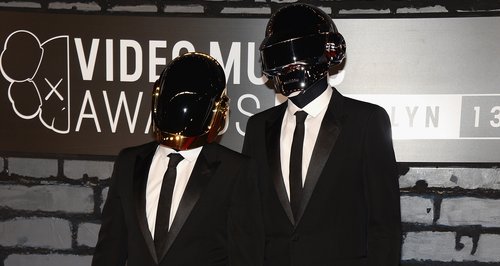 The 'Lose Yourself To Dance' duo's huge 2013 hit has been given a unique cover online.
Daft Punk's huge hit single 'Get Lucky' has been transported back to the 16-bit era after being covered through Mario Paint.
The 'One More Time' duo's massive song, the lead from their 2013 album 'Random Access Memories, has been given a refresh through the music creation video game.
'Get Lucky' is visualised on the popular video game music generator, rereleased on WarioWare D.I.Y for the Nintendo DS in 2010, complete with iconic graphics from the popular Super Mario franchise.
The Mario Paint cover of 'Get Lucky' is the latest in a long line of unusual cover version of the popular Daft Punk track, including the Evolution remix which featured version of the track in every decade for for the past century.
Daft Punk are now preparing to release their new single 'Lose Yourself To Dance', which again features the vocal talents of Pharrell Williams.
'Lose Yourself To Dance' is set to be released on 23rd September.
Check out the new Mario Paint version of Daft Punk's 'Get Lucky' below: