From Costa To Starbucks – All The Autumn Menus You Need To Know
7 September 2023, 14:47 | Updated: 8 September 2023, 16:34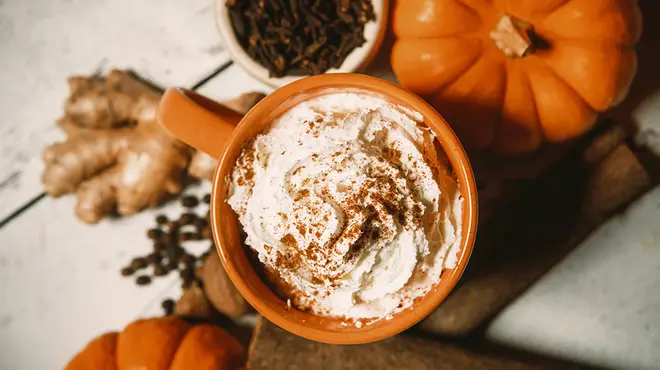 Once we get past the heatwave we can finally look forward to PSL (pumpkin spice latte) season.
Autumn is so very nearly here, even if we have to work through the 30C UK heatwave first, and the likes of Starbucks, Costa, Pret and Greggs have unveiled their seasonal menus.
Pumpkin spice lattes have become as synonymous with autumn just as gingerbread lattes signify the festive season.
And it's not just PSLs we have to look forward to – warming soups, cheesy toasties and spiced beverages are all about to make their way into our lives.
Here are the new autumn menus from Costa, Pret, Starbucks and Greggs.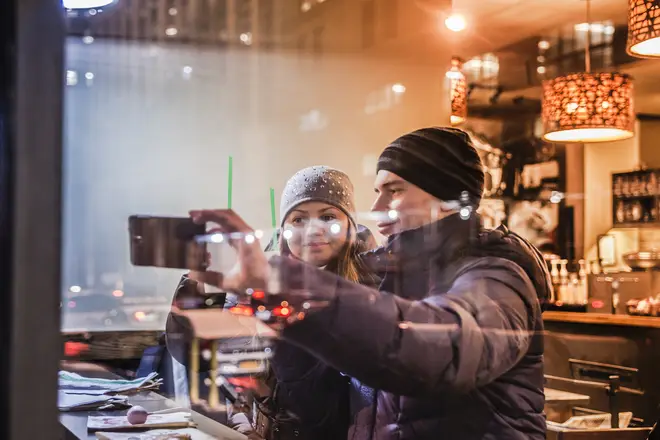 Costa
Costa have gone full on autumn mode with their new additions, introducing some cosy warming foods to their menu in 2023, such as the Nacho Chilli Cheese and Chicken Toastie.
Costa don't do a pumpkin spice latte, but they have gone extra homey with their own brand new autumn latte flavour; Maple Hazelnut Latte.
Costa's 2023 Autumn Menu
Hog Roast Toastie
Nacho Chilli Cheese & Chicken Toastie
Apple & Blackberry Loaf Cake
Chocolate & Salted Caramel Cake
Loaded Flapjack - cranberries, sultanas, almonds, sunflower, pumpkin seeds and sweet yoghurt drizzle
Iced Pumpkin Gingerbread Biscuit - with coloured fondant icing
Maple Hazelnut latte, hot chocolate and frappe
Maple Hazelnut Muffin and Maple Hazelnut Blondie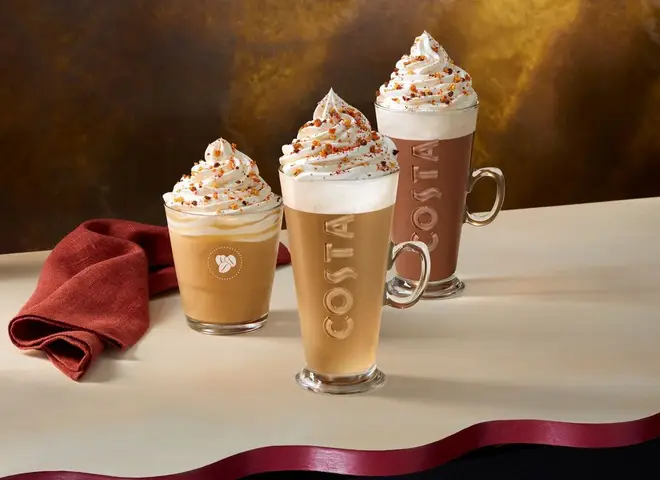 Pret
Pret A Manger have announced a few new autumn additions to their food menu and they're all the kind of hearty meals we need as life gets colder, plus Pret's Pumpkin Spice Latte has returned for 2023!
They've also brought back their soup rota, which will change every two weeks to give customers more choice. Week 1 commenced on 4th September.
Pret's Autumn Menu 2023
Loaded Chilli Chicken Nachos
Meatball and Mozzarella Risotto Bake
Pret's Protein-Packed Shakshuka
BBQ Pulled Pork & Pickles Hot Ciabatta
Chipotle Chicken & Feta Hot Ciabatta
Meatless Meatball Marinara Hot Ciabatta
All-Day Breakfast Toastie
Onion Bhaji Melt Toastie
Italian-Style Chicken & Basil Hot Wrap
Beef & Horseradish Baguette
Brie & Bacon Baguette
Veggie NY Deli Rye Roll
Fajita Style Chicken & Avo Wrap
Tandoori Onion Bhaji Salad Wrap
Avo & Herb Salad Wrap
Pret's Carmel Shortbread
Lemon Cake
Carrot Cake
Chocolate Chai
Pumpkin Spiced Latte
Here are the new soups:
Chicken, Broccoli and Brown Rice soup
Souper Tomato
Spicy Lemongrass Chicken Broth
Red Thai Veg Soup
Pret's Lasagne Soup
Chicken Laksa
Butternut & Sage Soup
Chicken & Mushroom Orzotto Soup
Sunshine Dhal Soup
Souper Greens Soup
Sunshine Dhal Soup
As well as the new menu launching, Club Pret members now (permanently) receive 20% off the entire menu and still have five drinks a day for £30 a month, while new members get their first month half price.
Starbucks
Arguably the coffee chain that first popularised the autumn menu in the UK, Starbucks returns with their signature Pumpkin Spice Latte, plus a host of spin-off seasonal drinks.
Starbucks's Autumn Menu 2023
Pumpkin Spice Latte
Pumpkin Cream Cold Brew
Iced Pumpkin Spice Latte
Pumpkin Spice Frappuccino
Prices for Starbucks' pumpkin spice latte start at £4.20 for a Tall. A Grande costs £4.45 and a Venti costs £4.70.
It was good news for Starbucks Rewards members, who had early access to their autumnal menu until it was launched in the UK on 7th September.
Members with 150 stars can also get a free drink of their choice.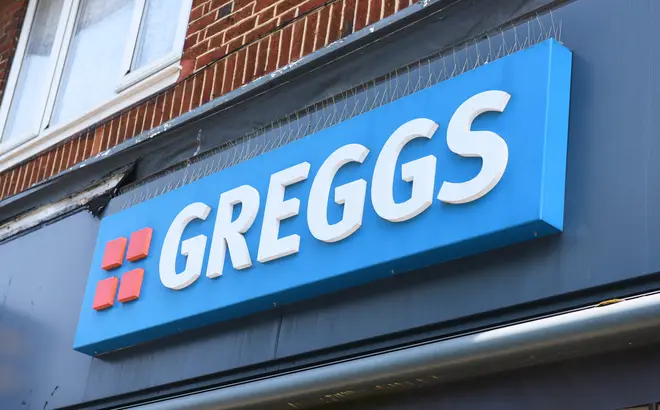 Greggs
Greggs has introduced four new drinks to its menu for autumn this year, including its own take on the Pumpkin Spice Latte. Luckily, these drinks are available now!
Greggs' 2023 Autumn Menu
Pumpkin Spice Latte
Iced Pumpkin Latte
Hazelnut Mocha
Hazelnut Hot Chocolate
Their drinks start from £2.40.
Olivia Rodrigo Rates British Things - Are They A Bad Idea? | Capital
Listen live to Capital, and catch up on any shows you missed, on Global Player.