Police Won't Take Action Over Claims Of Over Spending At Newark By-Election
19 February 2016, 15:17 | Updated: 30 March 2016, 13:50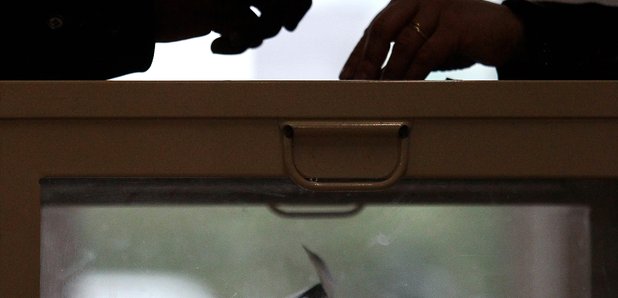 After a Channel 4 News Investigation claimed receipts proved the Conservative party spent above the legally allowed limit for a by-election
The Chief Constable of Nottinghamshire Police has said they will NOT be taking action over claims of overspending by the Conservative Party at the Newark by-election.
Campaign spending in by-elections is £100,000 for each party and there were claims receipts proved the party broke rules in 2014.
Chris Eyre says it's too late to prosecute over the allegations.
See below an open letter written by Chief Constable Chris Eyre for the attention of PCC Paddy Tipping:
"Dear Paddy,
Re: Allegations of Expense Overspending at the Newark By-Election 2014
Thank you for your letter in relation to the above allegations. I recognise the seriousness of the claims and the impact this could have on public confidence. I have, as you say, made some initial enquiries into the claims.
As you know, the claims in the Channel 4 broadcast on 8th February related to election expenditure including the Newark by-election. The Newark by-election took place on 5th June 2014. Allegations contained within the news story suggested that the £100,000 spending cap available to political parties in respect of a by-election campaign was breached, and that this amounts to the commission of a criminal offence.
The Representations of the People Act 1983 (RPA) and the Political Parties Elections and Referendums Act 2000 (PPERA) are the key legislative drivers by which candidates and political parties have to adhere at the time of an election. The Electoral Commission publish detailed guidance in respect of candidate and party responsibility. It is the responsibility of the police to investigate RPA offences, the Electoral Commission have oversight of PPERA. For the purposes of a by-election there is an arbitrary cap set for campaign funding of £100,000.
The primary offence to consider in these circumstances is S.82(6) of the RPA "making a false declaration as to election expenses" and required proof of dishonesty. There is a 12 month statutory limit by way of Section 176(1) RPA. I have discussed this with the Crown Prosecution Service and other forces where similar allegations have been made. The purpose of this limit is to ensure finality in elections and as such no proceedings could be brought in this case. There are recent cases that demonstrate attempts to circumvent RPA legislation by way of common law, such as conspiracy to defraud, these have been held to be an abuse of process and as such have been discharged.
In the case referred to Nottinghamshire Police the Parliamentary Candidate return was made on 4th July 2014 and became a matter of public record on that date. This information has been in the public domain for over 18 months.
From the information available no prosecution can be brought in this case. I hope this reassures you of the current legislative framework and the powers available to the police in a case such as this.
Yours sincerely
Chris Eyre"