Man Jailed For Throwning Puppy Out Of Flat Window In Melton
28 September 2016, 17:38 | Updated: 28 September 2016, 17:41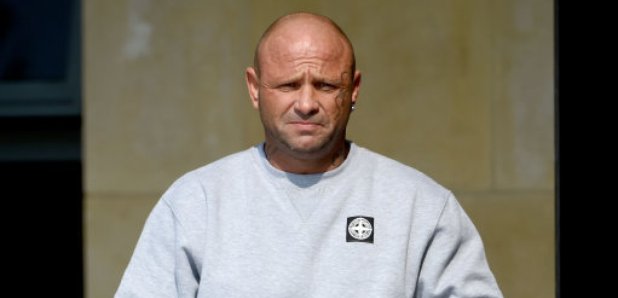 A Leicestershire ``dog lover'' who threw a two-month-old puppy from a second-floor window after taking cocaine has been jailed.
Wayne Keightley threw the Staffordshire bull terrier puppy named Gipsy from his flat, causing the dog to fall around 20ft, on January 20 this year.
Keightley, 42, is then said to have jumped out of the window at the property in Rutland Street, Melton Mowbray, Leicestershire, leaving him with a broken ankle and other injuries.
He was found guilty of causing unnecessary suffering to an animal and was sentenced to 10 weeks in prison at Leicester Magistrates' Court on Wednesday.
Sentencing him, District Judge Tim Daber said: ``It was very fortunate indeed, certainly by luck than good judgment, that the dog was not more seriously injured or killed.''
Keightley was jailed for a further four weeks after activating a suspended sentence for knife possession and was banned from keeping pets for three years.
Judge Daber added: ``Thankfully the injuries seem to be superficial, but it was the result of quite an horrific act, for whatever reason that act was committed.''
Keightley's trial at Loughborough Magistrates' Court a fortnight ago heard he told paramedics he had taken a line of cocaine ``a couple of hours'' before the incident and had also drunk three cans of lager on the same day.
The defendant told the court there was ``not a chance'' he threw the dog from the window.
He said seven men entered his property to steal watches and were stabbing him in the hands with a pole with a spear-head attached whenever he tried to pick up the frightened puppy.
The dog fell when he smashed a window with a vase to attract attention, he told the court.
Defending, Chris Swistak said: ``He's been a dog lover all his life. He will go to his grave denying he threw his dog out the window.
``He hoped they would be reunited one day but clearly that will not be the case.''