Birmingham To 'Go The Distance' In Commonwealth Handover Ceremony
15 April 2018, 09:11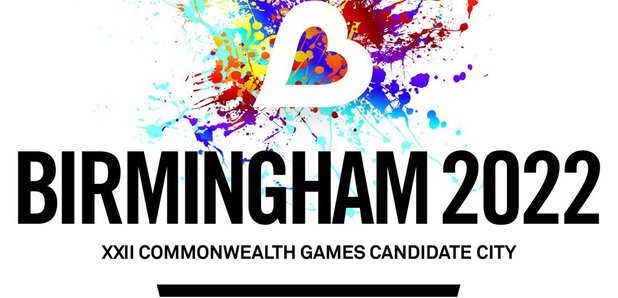 Up to a billion people will have their eyes on Birmingham as we officially take over the Commonwealth Games.
Some of Birmingham's most talented young artists are taking part in the events that sees as the commonwealth flag pass from the Gold Coast to Birmingham.
'Go The Distance' is meant to represent the challenges that the city will overcome as they stage the games.
The title was take taken from one of the event's performers, Lady Sanity, a 23-year-old rapper from Erdington.
She's told Capital she is nervous about performing live to an audience of 1 billion people. But, she also said she feels privileged to represent Birmingham with a song about the importance of persistence and hard work in the face of adversity.
She said: "Birmingham is a beautiful, diverse and talented city... I just want to showcase how amazing we are,
"I think alot of people will be really happy and impressed and hopefully the Brummies will be proud as well."
Daniel Alexander has created a short film called 'We're From Birmingham' that features iconic buildings and communities of the region.
He said that "Birmingham is like nowhere else in the world,
"I want to showcase the people and the places that make our city so distinct and show the world that the only place they want to hang out in 2022 is Birmingham."
The Commonwealth games are important to Daniel as they are a "reminder of the importance of connectivity throughout the world and a time to remember and celebrate eachother proudly."
Amerah Saleh is a 25-year-old spoken word poet who will represent the Birmingham poetry scene through her reading of the poem 'Tourist In My City.'
She said: "[Birmingham] is beautiful, in the way it stands, the creativity that soars from its concrete, but the best thing is that we have finally realised the worth of our city."
Birmingham's dance scene is also sure to be represented in the ceremony. Young people across the region will perform a routine with award winning choreographer Rosie Kay.
The 45-year-old from Bournville said: "This is a fantastic challenge and opportunity both for myself and for the young people that have signed up to be part of this welcome to Birmingham, what better way to bring Birmingham to life across the world than a choreographed, fun, mass dance."
The event will also feature a performance from the Birmingham Royal Ballet's, Celine Gittens and the people's orchestra.
Gary Topp, CEO of Cultural Central cannot wait for the world to enjoy the handover.
"Go The Distance is about celebrating the talent of our communities as well as the young and diverse artists who are taking part, I look forward to a global audience tuning in on Sunday (15th April) as we welcome the world to Birmingham."