Will.i.am Feat. Miley Cyrus, Wiz Khalifa & French Montana - 'Feelin' Myself' (Official Video)
26 November 2013, 15:39 | Updated: 30 March 2014, 15:35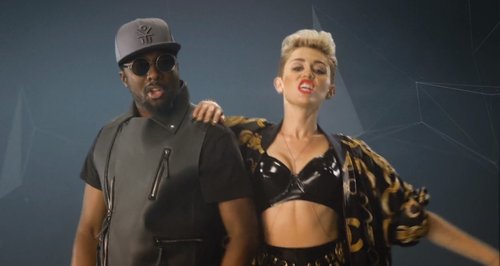 Check out the latest promo from the Black Eyed Peas superstar.
Will.i.am has joined forces with Twerk superstar Miley Cyrus as well as rappers Wiz Khalifa and French Montana for his new single 'Feelin' Myself'.
*Warning, this track features strong language which may cause offence*
The track is taken from the deluxe edition of his latest studio album '#willpower' and features a typically futuristic promo from the Black Eyed Peas man.
Miley dances provocatively around in a two-piece leather outfit as Will spends time chilling with his customised motor.
It's the latest feature for Miley, who recently teamed with Future for a space-themed promo on 'Real And True'.
Will's latest album '#willpower' is out now.