Will.i.am Plays Justin Bieber And Britney Spears Collaborations At Summertime Ball 2013
9 June 2013, 21:06 | Updated: 10 June 2013, 10:41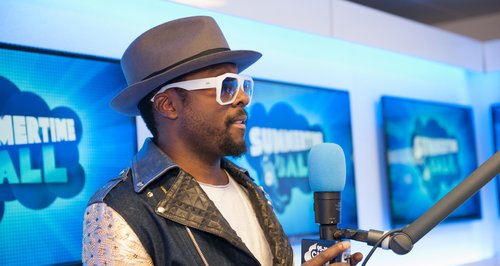 The 'Scream & Shout' star got Wembley rocking with a hit-packed set.
Will.i.am got the crowd jumping with a powerful set at the Summertime Ball 2013 today.
The Voice coach man brought some of his biggest solo hits as well as classics from the Black Eyed Peas.
Performance Review: There were robots, dance routines straight out of a sci-fi movie and a visual show typical of the eccentric star. Will.i.am treated the crowd at Wembley Stadium to a special set full of huge hits. He wowed with an array of tracks from his own solo back catalogue ad well as songs made famous by Black Eyed Peas. Opening with '#thatPOWER' - will Joined his backing dancers for the routine from the official video.
The bass inside Wembley had never felt as strong as when Will was behind the decks singing and mixing tracks. During 'I Gotta Feeling' there was also huge mechanical robots on stage. "How many people are ready to go crazy right about now?" he said before dropping a remix of 'Smells Like Teen Spirit'. He then went into Vodafone Big top 40 hit single 'Scream & Shout', and paused for a moment to get the crowd behind him one more time.
The Song When Everyone Was Fangirling: '#thatPOWER' - The rapper's routine, fist pumping and huge bass made for a fantastic spectacle inside the venue.
What Was Will.i.am Wearing: The rapper wore his classic custom attire of leather, trilby hat and large rimmed white glasses.
The Most OMG Moment: Robots! Two mechanical devices dancing around on stage as Will stayed behind the decks was truly a rub your eyes moment.
View From The Vine:
Setlist:

'#thatPOWER'
'This Is Love'
'Time Of My Life (Dirty bit)'
'I Gotta Feeling'
'Smells Like Teen Spirit'
'Scream & Shout'
In A Tweet: "HASHTAG - Will.i.am is the bomb dot com!"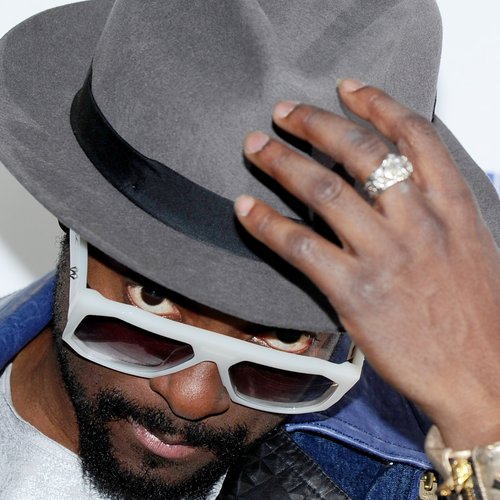 Keep it Capital for all the action from the Summertime Ball.

On Capitalfm.com, we're bringing you all the latest news, gossip, pictures, videos and performances from the event, and stay tuned to our live blog for the best backstage action.