Will.i.am Calls Paparazzi "Most Disrespectful" People And Defends Justin Bieber – Audio
12 March 2013, 08:10 | Updated: 12 March 2013, 10:07
The 'Great Times' star speaks to Capital FM about giving the teen star some space and the support network he has.
Will.i.am has come to the defence of Justin Bieber after the teen was involved in an altercation with paparazzi in London last week.
The 'As Long As You Love Me' singer was seen confronting photographers outside his hotel in the capital and the Black Eyed Peas man told Capital FM that the best word to describe paparazzi is "disrespectful".
"Paparazzi are the most disrespectful folk that the industry has," he declared. "People don't really realise just how intruding they are to one's life."
The 'Scream And Shout' star added that no one knows what an individual is going through day to day and people should think before they act.
"You don't know what a person is going through everyday. You could have a bad day, something can happen in your family," he continued. "To be that judgmental and on - that's pressure.
"Especially when someone's growing up into an adulthood, you're going to affect their adult life."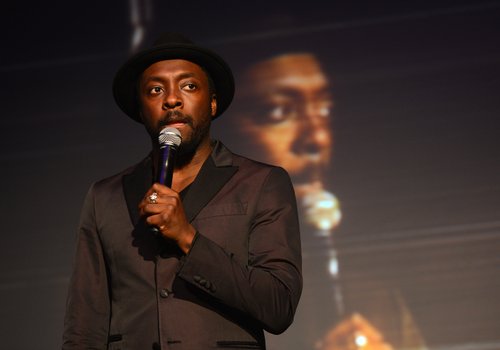 Will also commended the Canadian's mum and friends and thinks they will be able to help him through any personal struggles.
"Give the guy some space and let him just grow up. He's a good kid, he has a good mum, he has good friends around him," added the 'Great Times' star. "I'd say just be a little bit sensitive to people and their individual space. He's already sharing his life with us, right?"
Listen to Will.i.am speaking to Capital FM about Justin Bieber and the paparazzi below:
Will.i.am defends Justin Bieber and hits out at paparazzi
Ne-Yo also recently revealed how he would be willing to help Justin if he wants to give him a call and said the pressure of the media spotlight can be "overwhelming".
Justin endured a difficult week in London after showing up on stage two hours late for his first O2 Arena show and tweeted about having the "worst birthday" earlier in the month.