Will.i.am Says Justin Bieber's Mum Will Help Singer Overcome Media Troubles
2 April 2013, 10:43
The Black Eyed Peas man comes to the defence of the teen star following recent tabloid stories.
Justin Bieber will overcome any of his personal issues with the press because he has "good parents", says Will.i.am.
The Canadian teen has endured a turbulent time in the media spotlight so far in 2013, with altercations with paparazzi, stories of being thrown out of clubs and what the singer called "constant lies" occupying his life.
"Justin's going to be OK," declared the Black Eyed Peas man. "It's dangerous to be a child star, but it's dangerous to be a child in the ghetto, or to be a child at school being bullied."

"If you have good parents, you'll be all right. Justin's mom is great."
The Voice coach has previously spoken to capital about his concerns for the singer after his London trip and called the paparazzi the "most disrespectful" people in the industry.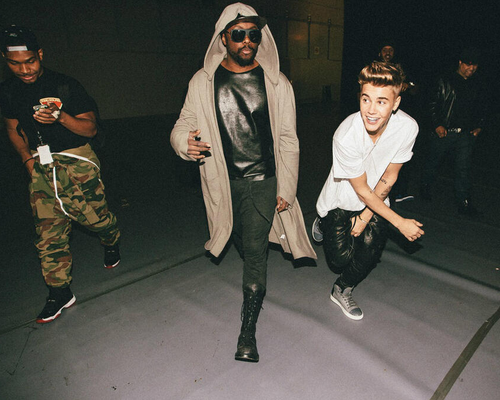 The pair have also teamed up for new song '#thatPOWER' from the rapper's forthcoming new album '#willpower'.
Justin has also this week hit the headlines after his pet monkey was confiscated by customs officers in Munich and he was apparently banned from a club in Austria.