Will.i.am Says Black Eyed Peas Bandmate Fergie Will Be An "Amazing Mum"
17 April 2013, 14:02
The 'This Is Love' man speaks about how proud he is of the female star and her husband Josh Duhamel.
Will.i.am has confessed that he thinks Fergie is going to make "an amazing" mum as he spoke about the news of his pregnant Black Eyed Peas singer.
The 'Scream And Shout' star was a guest on the Chelsea Lately show this week and said he was "proud" of the 'London Bridge' singer.
''[I'm proud of her] for taking that leap. You know, our life... we travel, been doing crazy things, going to different countries and selling out stadiums. So to step away from that and to do a family, that's a big leap," he declared. "She's going to be an amazing mum."
The 'Great Times (Are Coming)' singer also revealed how Fergie had previously expressed a desire to start her own family.
''I remember on our last tour, she was talking about how her and Josh want to have a family. That's a dope thing to think about," he added.
He also laughed off a joke from Chelsea who questioned whether he could be the father.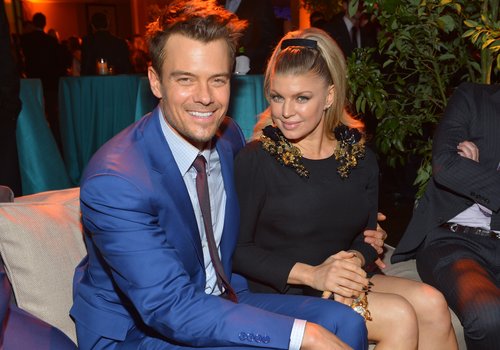 'That's like incest. Fergie's my sister," he said. "I'm really proud of her. Josh Duhamel's amazing.''
Fergie and Josh announced they were expecting their first child back in February on Twitter.
The couple have been married since January 2009 following five years of dating.