Will.i.am Wants Anne Hathaway Collaboration: "It Would Be Freaking Dope"
14 April 2014, 15:25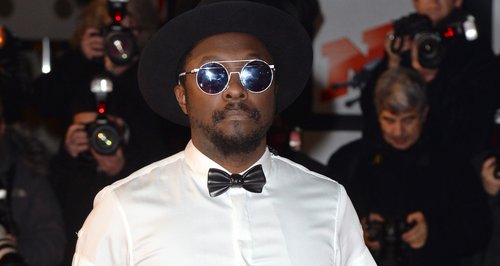 The 'Scream & Shout' rapper says he was so impressed with the vocal talents of his Rio 2 co-star.
Will.i.am has revealed he would love to record a collaboration with Hollywood star Anne Hathaway one day in the future.
The 'Feelin' Myself' rapper, who co-stars with Anne in new animated movie Rio 2, says it would be "freaking dope" if the pair could lay down a track together.
"I want to make music with you!" Will.i.am said on Ryan Seacrest with Anne this week. "From Rio, I was like, 'She sings like that?'
"It would be so amazing to do music outside of an animated film, that would be freaking dope," he explained, before Anne added: "I am blushing so hard right now."
The Les Miserables star went on to say she would be embarrassed to record with the Black Eyed Peas star, who is used to professional vocalists like band member Fergie.
"He's going to get me in the studio and then he's going to hear me for real and he's going to be like, 'Oh never mind'!," Anne joked.
Will.i.am has promised to reveal some new music "soon" and to swing by Capital FM with his new track as a surprise.
You may also like: