Usher Would Be "Supportive" If Children Wanted To Be Singers - Video
16 June 2012, 08:30
The 'Scream' star says he would support his children whatever they decide to do in later life.
Usher says he would be supportive if his two children decided to go into the music business but would never force them to do anything they didn't want.
The 'Climax' star also says one of the positive aspects of being in the music business is being able to introduce his children to new things much more easily.
"I would be supportive," Usher revealed exclusively to Capital FM, regarding whether he would encourage his children to sing. "If this is something that they wanted to do, of course, and they were good at it.
"But I would never want to force my children to be anything they don't want to do," the 'Without You' singer continued. 'The coolest part that I haven't been able to experience [much] yet is being able to introduce my children to so many different things, so many different aspects of the business and things that they've seen.
"Like at the ages of four and three my children were able to ride horses, you know?" he added. "And Usher [Raymond V] rode by himself, so who knows, he may be a future polo player!"
View a picture of Usher performing at Capital FM's Summertime Ball 2012 below (Credit: PA):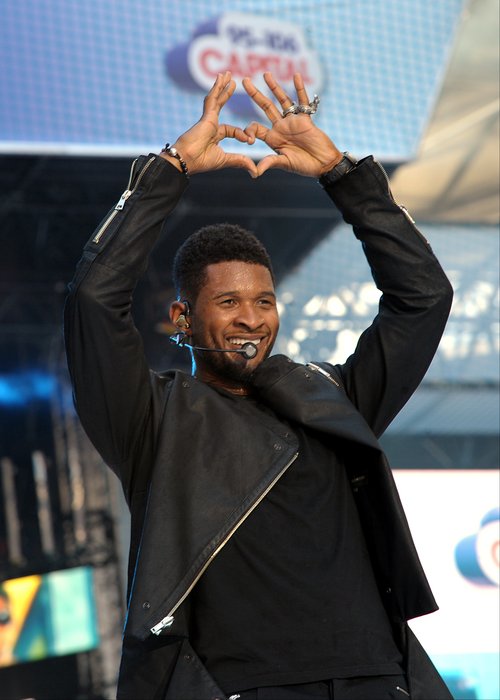 Usher has two children having welcomed Usher Raymond V in 2007 and Naviyd Ely Raymond in 2008.
This week Usher launched his new album 'Looking 4 Myself' with an intimate album showcase performance in London, and also released music videos for both 'Scream' and 'Lemme See' featuring Rick Ross earlier in the week.
Watch Usher talking to Capital FM about his hopes for his children's futures below: