Union J Would Love To Collaborate With The Wanted: "They're Great Lads" - Video
3 November 2013, 08:00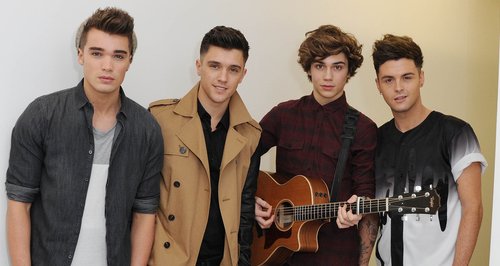 The 'Beautiful Life' singers say they feel like "part of a family" with the fellow UK band.
Union J say they would love the opportunity to collaborate with The Wanted in the future and want to "have a jam" with the band.
The 'Carry You' four-piece say The Wanted are "great lads" and admitted they still can't believe they may get the chance to collaborate with some of the world's biggest stars.
"Definitely. They're great lads, we love the boys, totally," Union J's Jaymi Hensley exclusively told Capital FM. "We're part of a family with them.
Watch Union J chatting to Capital FM about working with The Wanted below:
"The good thing for us is that, a year ago none of this was happening for us," he explained. "A year ago we were all working normal jobs, going through the worst time of our lives, hoping to make it.
"And now we're here talking about having The Wanted collab with us, and Jason Derulo, it's a dream," Jaymi added. "We love the boys and would love to just have a jam with them."
Union J launched their debut self-titled album at the end of last month.