Union J Wow 16,000 Fans With Their SECOND Jingle Bell Ball 2014 Performance!
7 December 2014, 19:32 | Updated: 7 December 2014, 21:23
After their HUGE set on night one of the #CapitalJBB, the boys stepped it up AGAIN for night two!
After the Union J boys brought a powerhouse performance to night one of the Capital Jingle Bell Ball 2014 with Morrisons the boys took to the stage AGAIN to showcase their incredible talent for another show-stopping set.
Josh, Jaymi, George and JJ hit the London O2 Arena stage on Saturday night (6th December) where they wowed the crowd with a string of note-perfect performances, and they returned on night two even MORE pumped up after their huge success with new single 'You Got It All' this week!
The boys opened their set at the Jingle Bell Ball with 'Tonight (We Live Forever)' while being joined on stage by a group of dancers waving giant Union J flags - where do we get us one of those?!
Plus we were LOVING their explosive entrance - see JJ bursting up from the stage for reference!
The crowds also had giant streamers raining down during the incredible, anthemic track, after which Josh Cuthbert told the crowd, "We heard you backstage, going crazy for The Vamps and The Script. One, two, three - scream!".
The band then their new song 'I Can't Make You Love Me' from their forthcoming album 'You Got It All' - and it got ALL EMOSH up in the O2 Arena!
Jaymi Hensley introduced the song, "All the mums know this song so I want you to sing along, this is 'I Can't Make You Love Me'". The slower tempo showcased all four boys STUNNING vocals to perfection - and we know we saw some of you mums singing along too!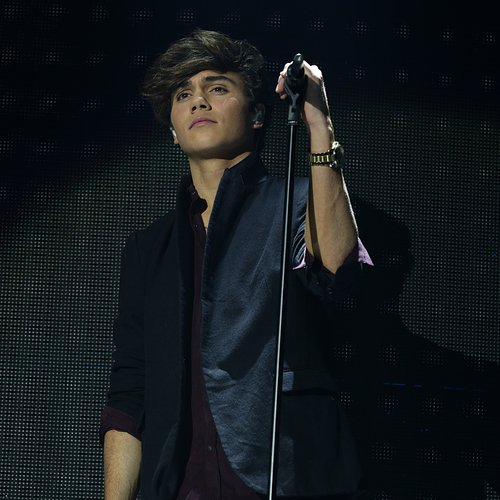 The boys lit up the O2 with a million lights as George Shelley told the crowds, "You're a beautiful audience and we're going to take it to the next level… everyone get your phones out and turn your torches on because I can't tell you how beautiful it looks from the stage."
The boys then slowed it back down with their beautiful ballad 'You Got It All' which had all of you #JCats in the audience singing along to every gorgeous note as the boys were raised up on a platform as heart shaped confetti rained down on the crowd - romantic!
Union J were SUPER excited to play the Jingle Bell Ball once again, and tweeted throughout the day:
SO excited to be playing the @CapitalOfficial #CapitalJBB tonight! Who's coming down to the O2 for a party then?

— Union J (@UnionJworld) December 6, 2014
Coming to an end of an incredible week. So grateful for your amazing support. We feel honoured to have the best fans in the world Thankyou.x

— Josh Thomas Cuthbert (@JoshUJWorld) December 6, 2014

The fans were just as excited to see their boys - you guys were tweeting like crazy throughout their set:
Union j singing I can't make you love me is doing something to my near 25 year old self that I wish it wouldn't

— Hannah Buchan (@HannahABuchan) December 6, 2014
EMILYS RINGING ME FROM JINGLE BELL BALL AND ITS UNION J AND I WANT TO CRY pic.twitter.com/BkjcBzoeYY

— erin (@inthxhood) December 6, 2014
PLUS... the boys even came back for a special EXTRA performance later on in the night on day one when they sang 'It's Beginning To Look A Lot Like Christmas' in partnership with the Jingle Bell Ball sponsors Morrisons.
Check out Union J's full set list below:
You may also like...