"I've So Much Respect For What He Does": Union J's George On His Soldier Brother
1 December 2014, 15:42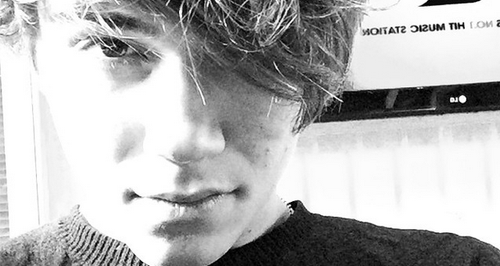 George Shelley opens up about his brother who served in Afghanistan and how they coped with him being away.
George Shelley is the long-haired hotty from Union J, but one thing #JCats may not know about the star is that his brother is a serving soldier in Afghanistan.
George opened up about missing his brother Will in an interview in support of The Daily Star's Hometown Heroes campaign to remember the fallen soldiers.
Will is a Royal Marine who has completed three tours on the frontline, and George revealed, "We didn't know when he'd be back. It could have been six months or a year."
"I did get nervous about what could happen to him. It would eat you up if you thought too much about it. I missed him so much. I could only contact him very rarely. All we had was an address to send him letters, so it was like he disappeared for six months.
"My little sister Harriet still lives with him when he's home and he's a massive part of her life so she really missed him. But we all supported each other."
But the family will get to spend Christmas together as Will, who works in bomb disposal, is back for the holidays.
George admitted that he prefers the boyband life to an army career, "I have so much respect for what my brother does. I could never imagine doing what he does."
Union J are just one of our INCREDIBLE acts playing the Capital Jingle Bell Ball 2014 with Morrisons on the weekend of the 6th and 7th December, alongside other AMAZING artists like Taylor Swift, Take That, OneRepublic, Ed Sheeran and Jessie J.
The #CapitalJBB is now SOLD OUT but keep it Capital in the lead-up to the Ball for your chance to win tickets to the big show!
You May Also Like…