Union J: 11 Reasons They Were The Boyband That Had It ALL In 2014
18 December 2014, 11:25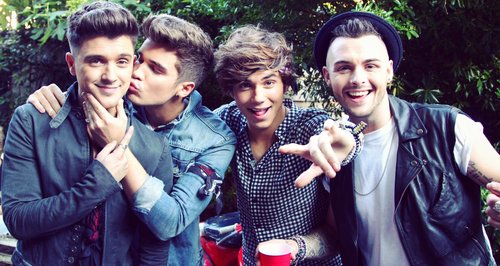 It's been a BIG year for the Union J boys, as well as performing at two of our Balls, the boys have been up to LOTS more… Here are our highlights of 2014 for Josh, George, JJ and Jaymi.
George Shelley, Jaymi Hensley, Josh Cuthbert and JJ Hamblett have had one heck of a year - these boys came back with a brand new album and two BRILLIANT single releases, as well as a whole heap of other exciting things to delight the fans. It's pretty tough to narrow their year down to just 11 things…
1. Union J started the year off by releasing miniature versions of themselves in the form of dolls. Because what's better than having actual Union J? Having a mini version of your fave boy band to carry around in your pocket, obvs!
2. The boys FLEW into Wembley Stadium to perform in front of 80,000 adoring fans for their second Capital Summertime Ball performance - and boy, did they SMASH IT! It was also the first time they ever performed 'Tonight (We Live Forever)' live for the lucky crowds
3. Their first perfume, 'Amaze Me', hit the shelves and the boys embarked on a signing tour around the country to meet fans and make them smell GORGEOUS.
Nottingham bound!!! Buzzing for our in store signings tomorrow in Nottingham and Leeds Boots!!!!!!!!! See ya there pic.twitter.com/U27gQeY0lB

— Josh Thomas Cuthbert (@JoshUJWorld) September 26, 2014
4. Getting in the charitable mood, George, Josh, JJ and Jaymi Faked Some Noise to raise money for Global's Make Some Noise. Their lip syncing to Meghan Trainor's 'All About That Bass' was pretty fabulous!
5. 2014 also saw Union J bring out their second album, 'You Got It All', the title track of which went to number one on the iTunes midweek charts, making it their highest charting single to date. Go on boys!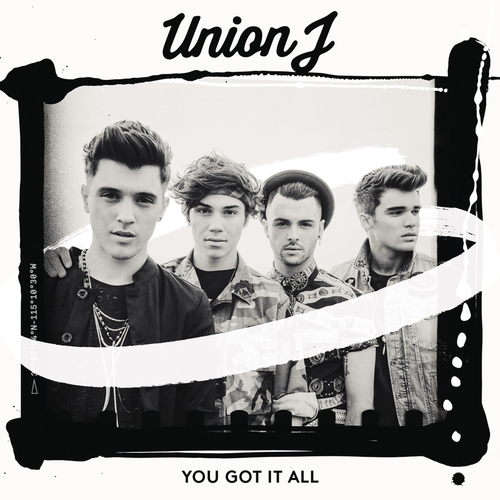 6. The X Factor invited the boys back for their first performance on the main show since they appeared as contestants in 2012 - the boys came 'home' for one night only!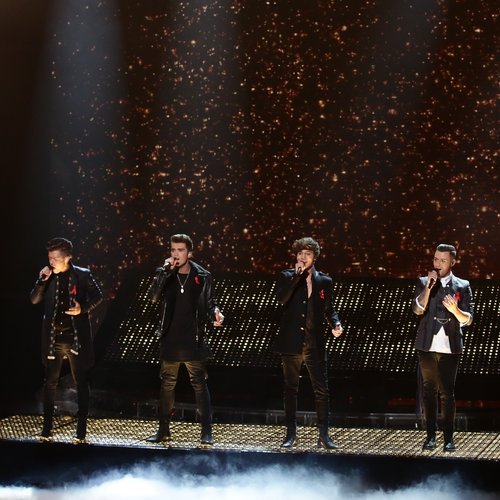 7. They also came back for their second Jingle Bell Ball performance and got everyone in the Christmas spirit - and they were SO popular, we brought them back for both days of the Ball!
8. 2014 was the year the supergroup #UnionVamps was born as it was announced the boys would be joining The Vamps on their arena tour in 2015, and the two bands became firm friends!
9. Backstage at the Jingle Bell Ball, we ALMOST made JJ Hamblett vomit with the giant Chubby Bunny Challenge with Capital presenter Roman Kemp. It did make for AMAZING viewing though, so we don't feel too bad!
10. #JCats the world over had to take a cold shower after the boys released their best topless (and bottomless!) selfie so far. Lordy!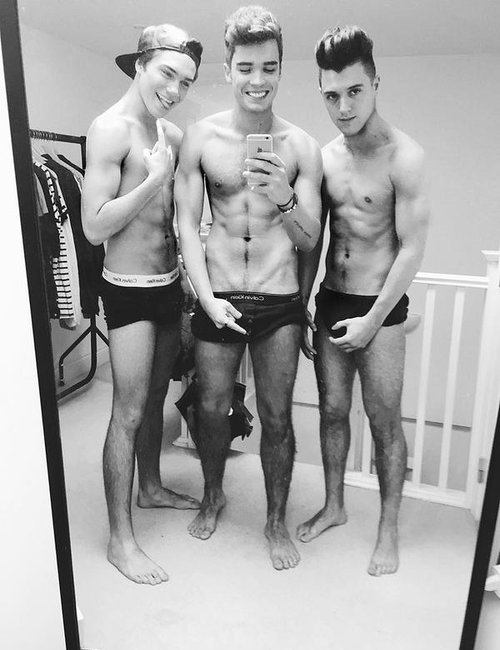 11. Although Jaymi Hensley didn't get his bod out in the picture above (boo!), he did delight us with his take on the Kim Kardashian 'Break The Internet' Paper magazine cover. LOL!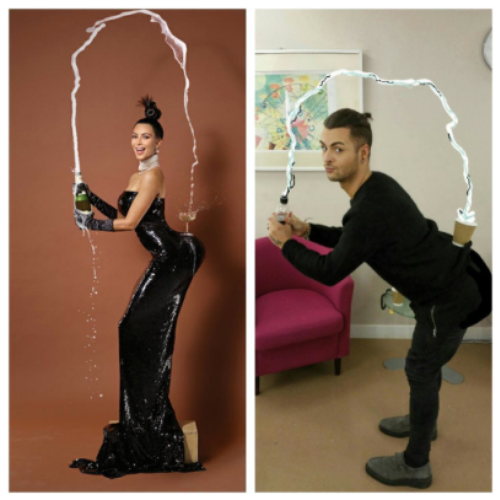 It's been one MASSIVE year! We can't wait to see what you have in store for us in 2015, boys!
You May Also Like: