Tinie Tempah Reveals Just How Ariana Grande Delayed His New Album As He's Announced For SW4
11 April 2017, 08:11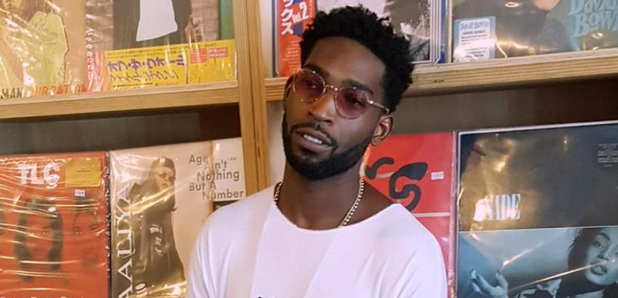 We caught up with Tinie to find out just what we can expect from his main stage performance!
With Clapham-based festival South West 4 set to turn the August Bank Holiday weekend into the biggest and best party around, organisers have decided to add even more dynamite to they line up with the announcement that Tinie Tempah will be hitting the main stage!
Having dominated the charts with hits such as 'Not Letting Go' and 'Text From Your Ex' recently, Tinie is guaranteed to put on a stunning show and he certainly knows how to get a party started.
So far, the line up for SW4 is looking pretty incredible with the likes of Jax Jones, Duke Dumont and Sigma all set to perform across the weekend.
We caught up with Tinie to talk all things SW4 and during our chat he revealed some very interesting info about his upcoming album YOUTH...
According to Tinie, before he had a chance to sort out the copyright on the album's titel track, none other than Ariana Grande swooped in and took the instrumental for herself! Who saw that coming?
Tinie explained, " So basically the album was meant to come out on 31st March and I randomly moved it to 14th April and no one knew why. The actual reason why I had to move it was because my title song, which is the intro called YOUTH, we were meant to do a deal to get the production, but because we didn't do the deal at the rigt time they ended up giving the beat to Ariana Grande."
"I had to get Nana Rogues, my producer who made 'Girls Like' and just made 'Passionfruit' for Drake - he literally went in the studio and in about 24 hours cooked up what I think is a better intro".
Ariana Grande singing over a beat that Tinie Tempah was going to use as the opening track of his album!? We can't wait to hear what that sounds like and we also can't wait to hear what the new production sounds like.
No doubt Tinie will be showcasing some of his new album at this year's South West 4 and with anticiaption building around the release, it looks like Summer 17 is going to be pretty special!
You may also like...