Tinie Tempah Confirms Two Labrinth Collaborations On New Album 'Demonstration' - Audio
16 September 2013, 11:02 | Updated: 16 September 2013, 14:04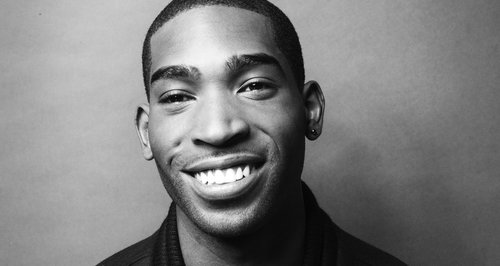 The 'Children Of The Sun' rapper reveals for the first time that the 'Earthquake' singer has two songs on the record.
Tinie Tempah has exclusively revealed to Capital that he has two collaborations with Labrinth on his new album 'Demonstration'.
The 'Trampoline' rapper is currently preparing for the release of his second studio album, and says as well as the previously confirmed team-up between the pair there will also be a second one on the record.
Tinie opened up about his work with 'Earthquake' singer Labrinth while talking about recording with the UK star out in Ibiza last year.
"I can officially say with you guys, and I haven't told anyone else, but I've got two songs with Labrinth on this album," Tinie exclusively told Capital FM this week. "I think with me and Lab, we kind of started in terms of crossing over to this incredible mainstream world at the same time.
"We're still just trying to get used to it, get accustomed to it, adapt to this new environment and enjoy it at the same time," he explained. "When we were in Ibiza we had already won so many awards and had so much chart success that we hadn't even enjoyed yet, that when we got out there it was like, let's lie down, let's have a drink and let's have a good time, but the songs got done. The songs got done in the end."
Tinie and Labrinth have previously worked together on a number of tracks including Tinie's breakthrough hit 'Pass Out' and Labrinth's song 'Earthquake'.
Last week Tinie also stopped by Capital to give his new song 'Children Of The Sun' its exclusive world premiere on Marvin's show (12th September), the second single from new album 'Demonstration'.
Tinie Tempah officially releases new album 'Demonstration' on 4th November.
Listen to Tinie Tempah talking exclusively to Capital FM below:
Tinie Tempah confirms two Labrinth team-ups on his new album
Find out more about Tinie Tempah's newly announced UK arena tour this December.