The Vamps - 'Rest Your Love'
What hasn't this got?! The Vamps gathered pretty much everyone they know (and then some more people) plus every toy, gadget and drink they can think of and made THE best video.
The Vamps lads know how to have a good time, don't they? If they're not screaming their lungs sore and bloody in Instaoke, they're filming one of the best music videos we could imagine.
It's not every day that a boy band manages to rope in 'Game of Thrones' actress Maisie Williams, magician Dynamo, singer-songwriter Conor Maynard, YouTuber Oli White and a pretty flash hoverboard, to all star in their latest video. Turns out the rock quarter can though.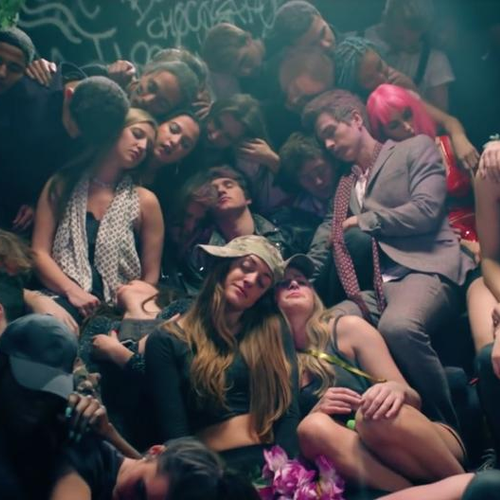 From Bradley's biker gang to Tristan's (toy) army; from James' swanky dinner party to Connor's circus, the four lads create havoc, throwing paint and smashing glasses... Before they all smash down walls and party together.
The video ends with them all fast asleep. And we can see why - we could do with a power nap and we just watched the thing!
You May Also Like...