The Kings of Instaoke Return... And The Vamps Mean Business
29 November 2015, 21:00 | Updated: 30 November 2015, 09:01
Brad, James, Connor and Tristan are the reigning champions of Max's Instaoke, so who better to dethrone them than themselves?! Seriously, you... Won't Want To Miss A Thing!
From Nicki Minaj's 'Anaconda' to the absolute belter that is 'It's Raining Men', The Vamps have taken on SO many wild tunes in Max's Instaoke... And that's why they're the current champions, of course.
But the lads just cannot get enough of it - they've returned for a fourth time! At the end of the day, they can only knock themselves off of the top-spot. It's a win-win! You can tell they've been here before just a few hundred times when they manage to recite the Instaoke theme tune word-for-word.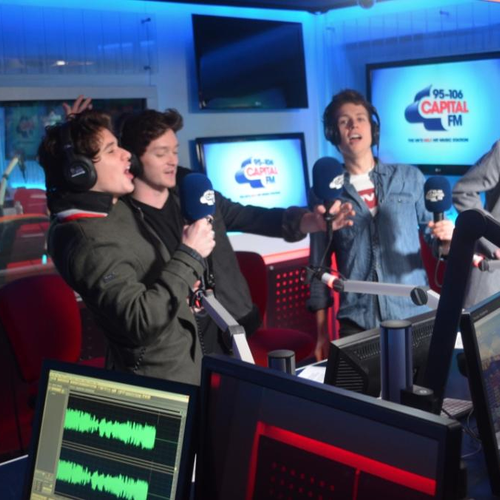 If you've seen The Vamps' previous shots at Instaoke, you'll know they don't put the same vocal harmonies into it as they do their album... But something different happened today! When they were present with Bieber's 'Sorry', the boys made an excellent rendition of it! Who saw that coming?
But fear not, Scottish Davy returned for 'Marvin Gaye', and Brad, James and Tristan made an excellent job of providing the soulful-angelic backing vocals. Did it bring a tear to your eye too?
Their final tune meant a lot to them. Why? Because they wanted to settle some beef; they were under the impression that Max gave 5SOS their favourite jam. So it was only fair that she gave The Vamps a tune they LOVED... Aerosmith's 'I Don't Want To Miss A Thing'. As soon as they heard it, they grabbed the microphones, kicked over their chairs and belted out the lyrics. You HAVE to see it to believe it!
And that is why they're the defending champions.
You May Also Like...