The Vamps Talk Hanging With Taylor Swift At Her House And Tease: "James Likes Her!"
2 April 2014, 09:24 | Updated: 2 April 2014, 09:25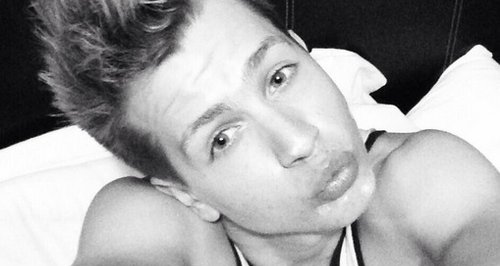 The 'Last Night' band tease guitarist James about his crush on the 'Everything Has Changed' star.
The Vamps have opened up about getting to hang out with Taylor Swift at her home in Los Angeles.
Band member Connor Ball also teased bandmate James McVey by revealing he has a little crush on the 'I Knew You Were Trouble' superstar.
"James likes Taylor, we all like Taylor," Connor Ball revealed to EntertainmentWise this week.
"We played all her London dates with her, we just chilled and when she had her hair cut we was there, it was cool!" James recalled. "Then she invited us round [to her house in Los Angeles] and we just chilled".
The boys also admitted it was inspiring getting to see the global superstar performing every night in concert.
"Just more advice in terms of watching her," Connor added, when asked what they learned from the '22' star. "Her performance was amazing and we just took inspiration from that."
The Vamps are set to launch their debut album 'Meet The Vamps' on 14th April.
You may also like: