The Vamps Promise "Different" Songs On Newly Release Album 'Meet The Vamps'
17 April 2014, 11:01 | Updated: 17 April 2014, 11:02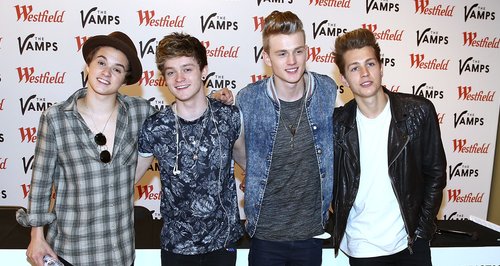 The 'Can We Dance' band open up on what fans can expect from their new record.
The Vamps have promised their newly released album 'Meet The Vamps' will surprise fans with the varied style of music on the record.
The 'Last Night' four-piece launched their debut this week, following a string of chart hits in recent months, and say there are some really "different" songs on the album.
There's a lot of different songs on there," Bradley Simpson told Digital Spy. "The three songs we've released so far stood out as singles to us.
"They're just different," he explained, when asked about the rest of the album tracks. "They're not as poppy in a way.
"They're more alternative and each song is a bit different," drummer Tristan Evans added.
The Vamps are set to kick off their first headline tour of the UK in September this year.
You may also like: